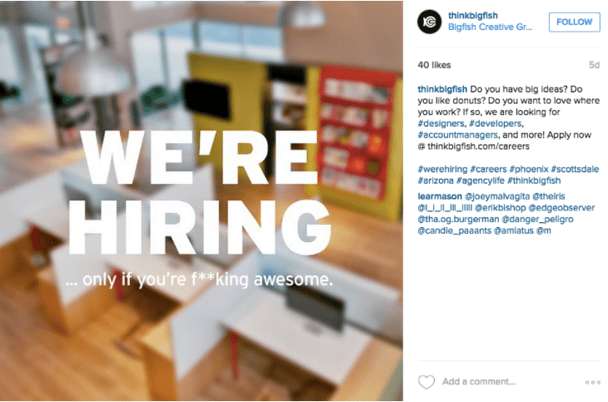 Out of the 700 million people using Instagram every month, 80% are following a business. Instagram is one of the top social media hubs on the planet—if not the top—and according to Instagram's internal data, users aren't simply using the platform to look at pictures of their friend's cat. People are using Instagram to look at pictures of their friend's cat, dog, baby, favorite meme, and connect with businesses.
Instagram has not only become a key place for businesses to grow authentic relationships with potential customers, it's one of the best tools to interact and connect with top talent. If you're seeking socially savvy, diverse, bold individuals under 50 years old, your Instagram presence needs to be a part of your recruiting strategy.
Here are four key tips to know about using Instagram for social media recruiting:
1. Tell great company stories...like

@marriottcareers
One of the hardest parts of turning your business' Instagram account into a recruiting tool is thinking up the right content to attract your ideal candidates. Should you throw up an inspirational quote over a stock photo and then hashtag every derivative of #recruitment you can think of? Probably not.
Instead, use your company's Instagram account as a space to tell great stories about the real people and events that go on at work. And by great, we don't mean stock photography and company mantras. We mean meaningful content that tells the real stories behind your company work. Take a page out of @marriottcareers's book and invest time into sharing content that features people living out their dreams while working at the Marriott. J.T. O'Donnell, CEO of Work It Daily, says it perfectly, "By telling stories that showcase how a company operates and what makes it special, brand awareness is created. When those stories focus on things potential candidates desire in an employer, it becomes Employment Branding."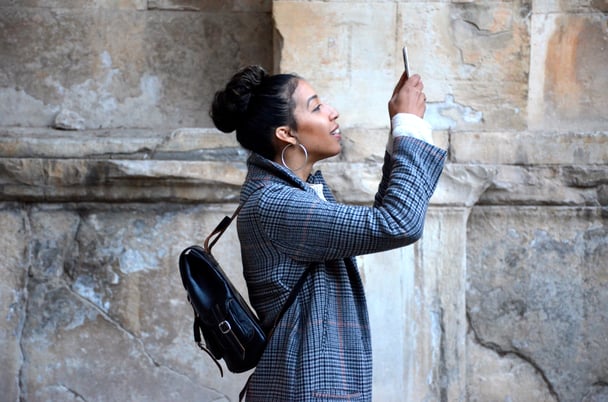 Another key element of using Instagram for social recruitment is to LOVE what you do. This might sound obvious, but you'd be surprised how often companies will simply post a photo of their product or service, share the details behind the work, and leave it at that.
Take microbreweries for example. Who doesn't love a good locally brewed ale? Yet, most craft breweries will post only about new beers, and feature people hanging out in their tasting rooms, failing to show their staff getting excited about what they do. But why wouldn't they? They're living out every beer lover's fantasy.
Then there are groups like Lululemon. On top of having an irresistible Instagram account, they're constantly posting real employees excited about what they do and what their brand stands for.
3. Use Instagram to seek out talent. . .like

@bigfishcreativegroup
Let's talk honestly. Instagram is mostly a passive recruitment strategy (unlike LinkedIn). It's used to build employer branding. If you're looking for someone walk to in the door in the next couple weeks and lay down a resume, you might not get there with a few Instagram posts. That being said, don't be afraid to actively seek talent with your Instagram presence.
The most passionate and ambitious people in your field are going to be posting to Instagram about their work. If you're looking to hire top level talent you can begin your relationship by connecting with them over Instagram and throwing a few likes and comments on their photos. This is a great way to pique interest and get noticed by some top level talent. However, be wary of casting too wide of a net. You don't want to come across as creepy or as an Instagram bot.
When you have an opening, don't be afraid to let people know. But when you do, make sure your post reveals something about your company culture.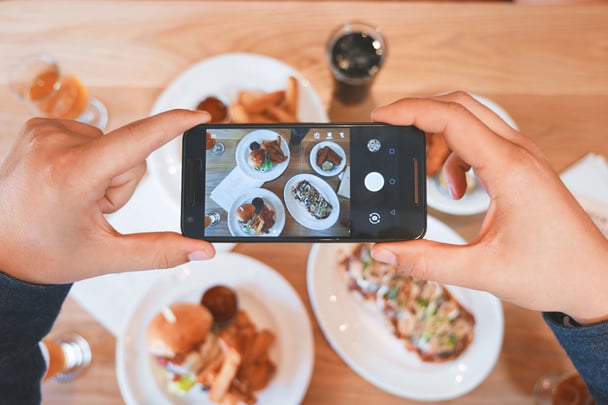 4. Not all companies are suited for Instagram recruitment. . .but
@starbuckspartners
is
As a business trying to gain traction and attention on social media, you need to go where your audience lives. If your top talent doesn't use Instagram, don't rely solely on this platform to build your employer brand. Most of the time this looks like B2B companies working in industrial trades looking for experienced, older talent. For example, if you're a heavy duty mechanic shop looking for a few skilled hands, Instagram might not be the best place to start your recruiting strategy.
This doesn't mean that you shouldn't have a presence on Instagram at all, it may just mean that your recruiting strategy shouldn't revolve around eye-catching and engaging Instagram content.
There are some companies that are better suited for Instagram recruitment than others. If you're an international coffee house whose employees are mostly Millenials and Gen Zers, then yes, you better have a great social recruiting presence.
Excited about building your new Instagram social recruiting strategy, but not so excited about how often your employees are scrolling through Instagram at work? We've got you covered. Download our guide to create your own Bring Your Own Device Policy.
Filed under Creating Your Dream Team 101, Expert Series