In recruiting, searches are typically conducted using retained, container, and contingency search models. If you find deciphering the different models difficult, you're not alone. This overview will help you understand the differences between the different models, and assess which one makes the most sense for your recruitment needs. So, what are the different structures?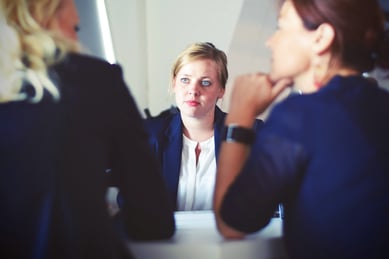 Retainer
A retainer fee structure requires an upfront, guaranteed fee to the recruiters for their services before the search takes place. Given the level of energy and resources that will be devoted directly to your search, these fees are typically higher than in contingency assignments, usually 30-35% of the candidate's first year annual compensation.
A retained search is appropriate when a company has an executive-level vacancy. However, as the fee is collected at the outset of the recruitment process, the search can lack urgency.
Contingency
A contingency search is entirely performance based. The agency only collects a fee if and when they find and place a suitable candidate for the position in question. Regardless of the number of qualified candidates put forward to the client, if none are hired, the agency will earn nothing. Therefore, this search process requires the agency to have an in depth understanding of the client in order to find a precise candidate 'fit'.
The agency is not successful until you successfully hire. As a result, the recruitment agency is highly incentivized to find the best possible fit for your organization. Fees for this structure typically average around 30%, but can vary widely as this structure is beneficial and used across the board for searches at various levels.
Container/Retingency
A container (or retingency) fee structure offers several benefits to both the agency and the client. The fee is typically divided into two parts: The first part (the 'container') is paid early on in the search - usually upon presentation of resumes - and the remainder of the fee is paid when the search has been successfully completed. This fee structure is flexible and the results can be more successful than a contingency search, as it can be tailored to the distinct needs of the client.
Contained searches are appropriate at the executive level and provide the security of knowing you have dedicated attention to your search, and that the agency will still have a sense of urgency to find you the best fit, faster than they would in a retained model.
Want to learn more about 'hiring smart' and ensure you don't miss key steps in the hiring process? Check out one of our free resources!

Filed under Creating Your Dream Team 101