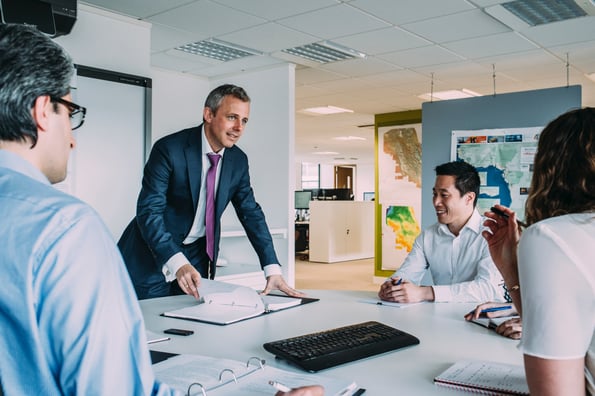 If you're an HR professional in Ontario, follow these steps by December 31, 2017 so your organization meets the AODA's requirements and avoids penalties.
Every three years, businesses and not-for-profit organizations in Ontario with 20 or more employees need to file an accessibility compliance report to meet the Accessibility for Ontarians with Disabilities Act (AODA). If you're an organization with under 20 employees, you don't have to file a compliance report, but there are still other AODA standards that you're required to meet. If your organization is a little behind on preparing for the compliance reporting deadline, no need to worry—there is still time to meet the requirements before submitting your report. With the deadline of December 31st, 2017 right around the corner, we put together these steps to filing your report—to save you time, stress and money.
Step One: Gather The Details
To complete the form you need your organization's:
Legal name
Business number (BN9—found in your federal or provincial tax return)
Number of employees
Name and contact information of your certifier (a senior officer with legal authority to say that the report is complete and accurate)
Step Two: Download the Compliance Report
You can download the report here. You will need Adobe Reader, and if you don't already have it, you can download it for free here. Open the form with Adobe Reader (not your internet browser) and print the instructions on pages 1 and 2, as these are not available when you click "open form" at the bottom of page 2.
Step Three: Fill Out Your Report
Each question has links to the related section of the regulation with resources to help you understand and meet the requirements. For each question, click "yes" if you are in compliance or "no" if you are not. You can add comments below each question. Once you have answered all of the questions, click "save form" at the bottom of the page before clicking "next." You can move from page to page by clicking on the next or previous buttons at the bottom of the page.
Step Four: Seek Feedback and Submit
You can edit and save the form at any point in the process and come back to it later. You can also distribute the form within your organization for input before submitting. The reports must be filed by a director or senior officer—so be sure to file it under the right person or you can incur a penalty. Once you submit the report, you'll receive an email with a confirmation number and a PDF copy of your report.
Since the last reporting deadline in 2014, a number of requirements have changed. Learn about these changes and get your organization up-to-date with the new requirements to avoid penalties or mandatory employee training during the upcoming busy holiday season. If you don't have your accessibility policies documented and available to new and existing employees, put our Policy Manual Cheat Sheet to work.
Filed under Expert Series, Featured