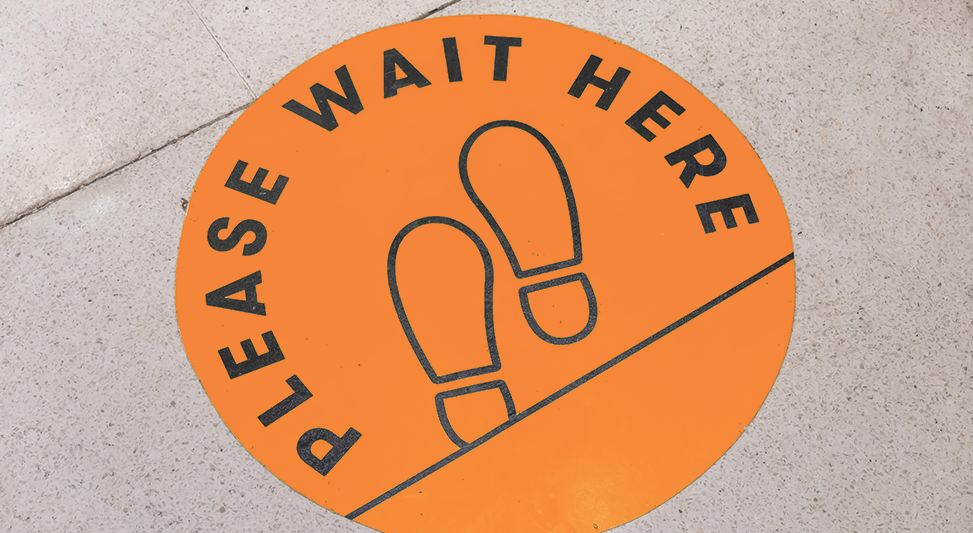 In response to the COVID-19 outbreak, it is estimated that about 300 million employees worldwide have made a sudden shift toward remote work in the past few months. Our "new normal" has proven how quickly the workforce can adapt under unexpected circumstances and continue to operate, even from makeshift home offices.

However, as lockdown restrictions begin to loosen and organizations start to develop return-to-work plans, the question remains: are physical workplaces still necessary? Employers are currently faced with this question as they evaluate whether or not to wait to reopen their workplaces.

When planning for their staff's return to work, organizations should consider the advantages and disadvantages associated with having a physical workplace during this unprecedented time.
Pros
Here are some benefits of physical work environments:
Business Sustainability
Depending on the nature of their overall business, many organizations are not sustainable in the long run without a physical space. Certain companies that rely on client services, for instance, can only exist in settings that facilitate face-to-face interactions. These include businesses in the dental and medical, beauty and grooming, specialty apparel, and restaurant industries, to name a few. The COVID-19 lockdowns have resulted in more than 500 major global brands filing for bankruptcy this year, according to Forbes, and more than 100,000 small businesses in America permanently closing.
Efficient Operations
Although outcomes may vary depending on employees' preferred work methods, a physical workplace can offer the potential for increased productivity.

Individuals who work from home are exposed to novel external distractions, including partners, children, roommates, pets, or household responsibilities. A physical office space, on the other hand, can provide members of the workforce with the structure, discipline, and ergonomic environment they may require to be productive.

In addition, a physical workplace enables colleagues to have more direct lines of communication, as opposed to emailing or messaging each other multiple times. This makes it easier for employees to answer questions and complete work quickly. Direct conversations can also help managers easily train new hires.
A Sense of Community & Belonging
In a recent study that surveyed 1,000 workers who transitioned to remote work during the COVID-19 lockdown, 44 percent said they missed their coworkers. The increased human interaction that results from being in a mutual physical environment "builds a sense of companionship and trust that is hard to replicate in a virtual office."

A workplace that fosters a strong culture of connectivity can boost team-bonding and employee morale, which is critical because research studies have shown a direct link between morale and productivity. This sense of connectivity can also help alleviate the psychological impacts that the quarantine may have had on employees' well-being – including feelings of loneliness, uncertainty, and anxiety – which could negatively affect their performance and mental health.
Cons
On the other hand, there are also a few disadvantages of working in a shared physical space during the COVID-19 pandemic:
Health & Safety Concerns
As these are unprecedented times, the reopening of businesses can spark health and safety concerns relating to both work environments and commutes. Staff will probably encounter more people, whether during their commute or at work, as well as potentially contaminated surfaces. Even if a workplace has enacted changes to ensure worker safety, such as physical barriers and temperature screenings, navigating these new changes can be exhausting and frustrating for many.

Remote work decreases employees' exposure to external elements, allowing them to help "flatten the curve" from the comfort of their homes. Remote work also reduces the stresses associated with safety concerns or changed routines, and studies have shown that reduced stress can contribute to improved employee performance.
Commute Times
Another disadvantage of a physical workplace is the time lost to commuting. According to a Statistics Canada study based on census data, "in 2016 a total of 1.5 million Canadians spent at least 60 minutes commuting to work, which the study defines as a long commute." In the US, the US Census Bureau states that the average one-way commute time is 26.1 minutes. When your workforce is remote, the time normally lost to commuting can otherwise be used toward achieving a better work-life balance, and employees can be more productive because they do not have to deal with the stress and hassle of commuting.
Increased Costs
Employers must manage the increased costs of overhead for a physical work environment, such as maintenance, cleaning, utilities, storage, and equipment costs. Maintaining a virtual office, if it suits your business model, can reduce these costs and save money. This is especially critical as we face an economic crisis during and after the COVID-19 outbreak.
Let TPD Help You
Whether you need help building an effective return-to-work plan or updating your remote-work policies, TPD is here to help you with all your major decisions during these challenging times. Our qualified HR experts will evaluate your company's needs to develop the customized solution that best suits your business operations. You can contact us here, through email at covid19support@tpd.com, or by phone at 1.844.873.4745. For additional HR resources, please visit our COVID-19 HR Support Centre.