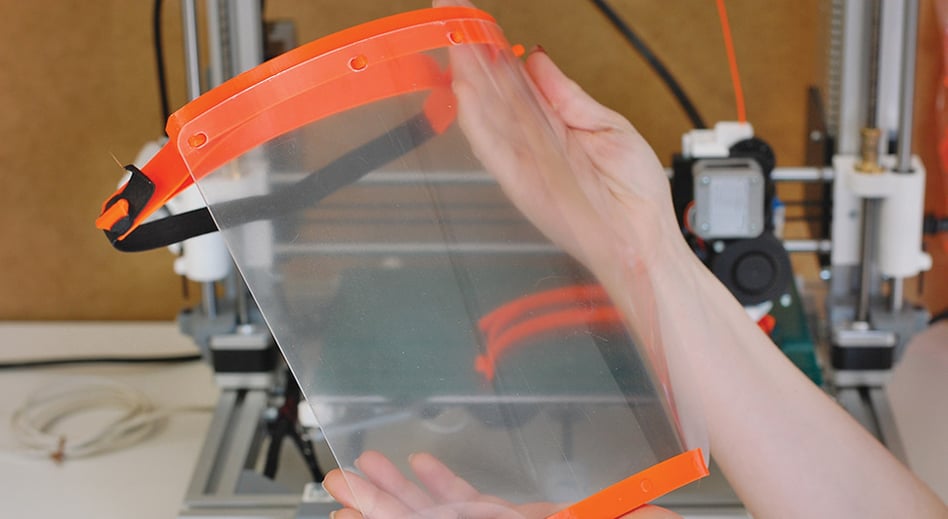 With talks of quarantine restrictions slowly beginning to lift in certain regions, businesses can rejoice that they will be able to open their doors again soon.

However, companies must, first and foremost, evaluate the current government orders and the restrictions of their region to determine whether they can legally reopen their workplace. Before resuming regular business operations, it is also critical that companies develop a comprehensive return-to-work plan that acknowledges and eases the uncertainty and anxiety surrounding COVID-19.

Here are some key factors to take into consideration when planning an effective return-to-work plan.
Provide a Safe & Healthy Workplace
Employers have a legal obligation to ensure the health and safety of their staff. This includes assessing potential COVID-19 hazards in the workplace to identify where and how workers may be exposed to COVID-19 while at work. Once potential hazards are determined, employers must implement plans to protect their workforce by preventing or reducing transmission among employees.
Physical Distancing Practices
To limit the spread of the virus, proper physical distancing practices must be put in place. Employers can implement physical distancing measures through engineering controls, such as physical barriers, or administrative controls, such as updated workplace policies or procedures to minimize physical contact.

There are several low-tech solutions that encourage social distancing measures, including continued work-from-home schedules, flexible work hours, a no-visitor policy, updated seating arrangements, physical barriers between seats, and frequent reminders to maintain a physical distance of at least 2 metres (6 feet) from other individuals.

In addition, there are numerous technological solutions currently available that can help your staff return to work. These include temperature screenings, social distancing wristband monitors, and interaction devices.
Sanitation Measures
Before reopening, companies must ensure that the physical workspace is properly sanitized and has proper ventilation, and that surfaces are cleaned frequently.

Employees should be encouraged to wash their hands regularly, and hand sanitizer should be made readily available in prominent locations throughout the office or workspace. Training should also be provided to ensure that staff are aware of the proper handwashing techniques and respiratory etiquette, such as coughing or sneezing into one's arm or a tissue.

To limit employees' contact with potential hazards, companies may also provide their staff with personal protective equipment (PPE), if appropriate. PPE is critical for work environments that require interaction with clients. Of course, proper training on how to safely use and dispose of PPE should be provided as well.
Establish Updated Policies
During these unprecedented times, HR managers should revisit and adjust their company's travel, time-off and remote-work policies accordingly.

Employees may be facing unique situations and challenges that hinder their ability to return to work, and "employers do have a duty to accommodate [their staff] up to the point of undue hardship."

Workers may require remote-work, flexible scheduling or leave options in order to care for their children, as schools are closed due to COVID-19, or for an ill dependent. Some employees may be unable to return to work because they are at higher risk of contracting the virus, or they may have contracted the virus and are still sick or recovering. Appropriate self-disclosure and sick-leave policy updates should be enacted to reflect these situations.
Recall Employees Back to Work
Once a company has determined that it will reopen its business, employers will need to assess when to recall specific employees. HR managers should consider developing a return-to-work plan that involves staggered recalls and shifts to prepare for a gradual increase in operations and to ensure the fewest number of workers in the office at any given time.

The financial situation and health of the company will determine which employees should be asked to return to work. It may not be feasible to bring everyone back, so managers should be prepared to make some difficult decisions regarding who will be terminated.
Let TPD Help You
To prepare for the return to work, businesses should consult government sources, including those that outline the guidelines relating to their specific region. During these challenging times, TPD is ready to assist you with every step of your return-to-work plan, whether it be preparing new safety measures or updating current policies.

You can contact the qualified experts at TPD here, through email at covid19support@tpd.com, or by phone at 1.844.873.4745. For additional HR resources, visit our COVID-19 HR Support Centre.
Filed under COVID-19