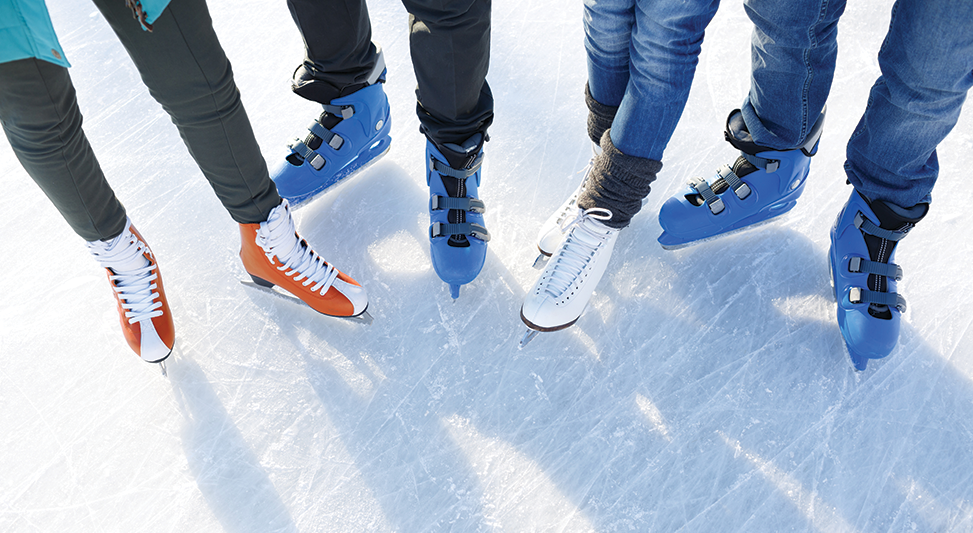 The start of the holiday season generally marks a time where employers can spread festive cheer in the workplace. However, employers can also be faced with a chilling predicament known as the "December dilemma", where companies that choose to participate in holiday-themed celebrations also need to ensure that these activities aren't causing some employees to feel left out.

It can be easy to go overboard with Christmas-themed celebrations in the office, but employers should also be mindful that many people don't celebrate the holiday, due to religious or non-religious reasons. To ensure the festive season is fun for everyone, there are steps that companies can take to promote a more diverse and inclusive workplace environment during the holidays.
Create an Inclusive Company Culture
Celebrating diversity in the workplace during this season goes beyond simply saying "Happy Holidays" instead of "Merry Christmas." Employers should foster a company culture that encourages diversity and creates awareness of other religions that employees may celebrate. Company guidelines should be reviewed and updated regularly to ensure that they are open to all religions and backgrounds, and are in line with the company's overall culture of inclusion.

To raise awareness of other important cultural events for the rest of the year, companies can host seminars or workshops that educate employees about other religious celebrations, or update their internal calendars to include a wider range of holidays. In addition, employers can promote inclusion in the workplace by encouraging employees to discuss and celebrate their multicultural backgrounds by sharing different foods, traditions, and stories through activities such as an office potluck.
Offer Flexible Holiday Schedules
The diverse needs of employees during the holiday season can be met through thoughtful scheduling by employers, especially when it comes to event planning or time off for employees to celebrate with family and friends.

Employers should plan events and meetings with specific holiday dates in mind to avoid conflicts. For example, an organization should try not to schedule a holiday lunch or dinner on a day when some employees may be fasting. When planning a holiday party, companies should also be mindful of picking a date that does not fall on a religious holiday, so no one will miss out.

Companies can also acknowledge diverse holiday celebrations by offering flexible work schedules that allow team members time to celebrate the holidays. For instance, employers can consider implementing floating holidays – paid time-off that is not linked to a statutory holiday – into their paid holiday policies. Offering remote work plans and policies is another way to provide flexibility, in addition to the opportunity for employees to travel during the holiday season.
Diversify Workplace Holiday Gatherings
Companies often host a holiday party to celebrate the year's accomplishments, however, employers should be careful to keep the theme and decor neutral, and to provide a variety of food offerings and activities that will appeal to everyone.

For instance, employers can cater to various non-religious and religious diets by serving a wide range of foods, including vegan, vegetarian, non-pork, and non-dairy options. Your holiday party should also include a variety of beverages as well, including non-alcoholic options for workers who don't drink due to religious or personal reasons.

Employers should also keep in mind that certain activities can make some employees uncomfortable, such as dancing to loud music. Therefore, holiday parties should include other elements that all employees can partake in. For example, companies can include an awards ceremony or time for mingling and conversation.

When planning holiday gatherings, it may be a good idea to put together a planning committee made up of employees from different backgrounds to ensure that a wide range of perspectives are taken into account.
How Can Companies Benefit from Inclusion?
When companies take the time to learn about and include celebrations from different holidays and faiths, it demonstrates a commitment to making employees feel more welcomed. This can lead to increased employee satisfaction, which can have a positive impact on both recruiting and retaining talent.

There is also a greater understanding of differences and increased team building within the workplace when you bring individuals together to celebrate different views and traditions. As a result, there are higher levels of engagement, collaboration, and productivity at work.
Overcoming the "December Dilemma"
At the end of the day, the most important goal of holiday celebrations during this season is to show appreciation for your employees. There are many ways to promote a more diverse workplace during the holidays, but if you're looking for expert assistance on building policies for a more inclusive work environment, the experts at TPD are happy to help. Feel free to reach us here, or call us at 1.888.685.3530.