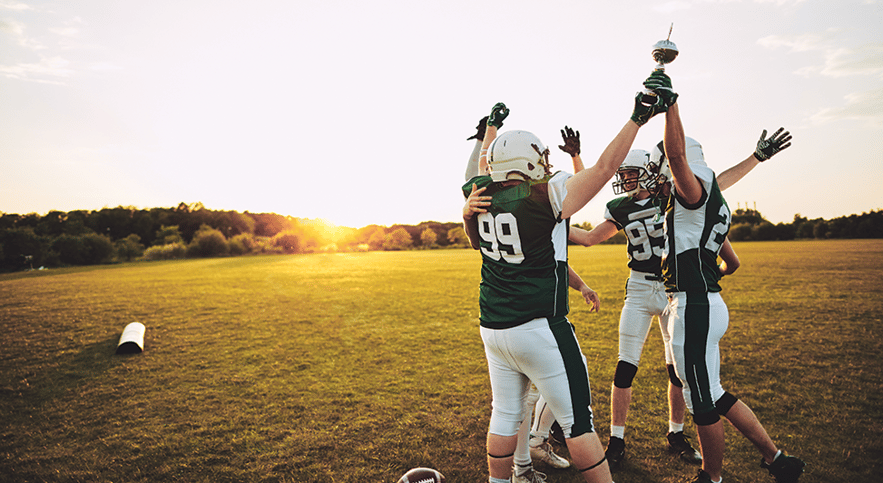 Gone are the days when salary and benefits were the only concerns for prospective employees. As members of a younger generation continue to enter the workforce, the idea of what constitutes a great workplace has undergone a significant evolution. In addition to a competitive salary and comprehensive benefits, employees increasingly place value on a strong culture that emphasizes professional development, work-life balance, and community involvement.

With unemployment in Canada reaching a new low, this presents a challenging environment for employers to work in. To remain competitive in the market, it is vital that companies work towards building a strong culture that includes values that resonate with employees. Here are some aspects of company culture that can help your organization attract and retain top talent in a competitive job market.
Offer Opportunities to Learn
According to a survey, 80 percent of Millennials said that emphasis on personal growth is the most important quality they look for in a company. By 2020, Millennials are projected to make up about 50% of the total Canadian workforce, so a focus on training and the potential for career advancement are crucial elements when it comes to attracting top talent in the Millennial age bracket.

Skills development is another strong strategy for attracting and retaining talent. Companies can consider either external skills development opportunities, such as conferences or training programs, or internal opportunities, like job shadowing and mentorship programs.

These opportunities contribute to employees' personal growth and help them explore different roles within the company. There are many benefits to encouraging lateral movement to different teams within a company. The transparency of lateral opportunities breaks down the silos between teams, strengthening overall employee satisfaction and culture. Lateral movement also opens up opportunities for career growth, and helps build a strong skill set within a team.
Encourage a Healthy Mix of Work and Play
With the busy hustle of everyday life, flexibility in a work schedule is an increasingly popular workplace perk. Companies can promote a healthy balance between the time spent in and out of the office through employee wellness programs, effective vacation policies, or by establishing remote work policies.

While there is a wide range of employee wellness programs currently available, the main goal of these programs should be to help employees maintain or enhance physical and mental well-being. Examples include lunchtime yoga, in-office meditation, stress-management workshops, dog therapy, and nutritional education. Studies have shown that happy, healthy employees are more engaged at work, with both morale and productivity increasing as a result.

Similarly, companies that encourage vacation time can reduce burnout, which also helps boost morale and productivity. Time off from work can lead to long-term improvements as well, such as better quality of sleep, physical well-being, and mood, all of which carry over to job performance.
Make a Meaningful Impact
Another strong driver of recruitment is a company's involvement in the community. Companies should incorporate a clear mission to their everyday values – one which resonates with job seekers. In fact, a 2014 survey indicated that 94 percent of Millennials sought out organizations in which they could use their skills to benefit a cause.

An increased presence in the community, as well as the building of a more united community, can be done through the implementation of corporate social responsibility initiatives. For instance, employers can provide employees with volunteer days, or they can choose to participate in charity events as a team. A culture of purpose and progressive impact helps build a positive brand image and gives companies a competitive edge. As a result, these companies are more easily able to attract prospective employees, and provide a sense of fulfillment to current employees.
Put Together the Perfect Plan
A workplace culture that aligns well with the values of today's workforce is critical for attracting and retaining top talent, and staying competitive in a challenging job market. There are many ways to optimize your culture-building efforts, but if you're looking for expert assistance with building a strong culture, TPD is happy to help. Feel free to get in touch with us here, or call us at 1.888.685.3530.