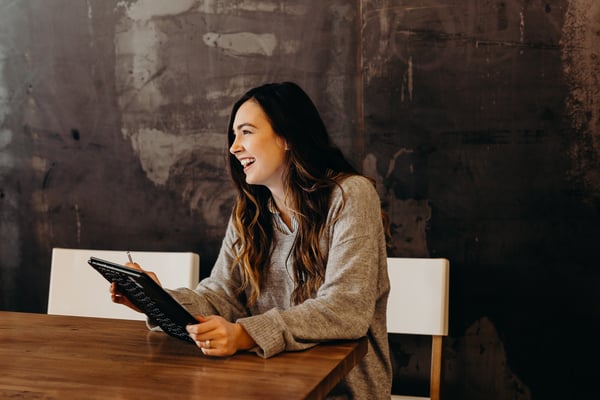 From phone screens to reference checks, every step of the hiring process is aimed at identifying the candidate who is the best fit for your organization and a role within it. But for those steps to be effective, you first need to have a diverse pool of top talent. That's where the job ad comes in. Too often, drafting job ads is seen as a perfunctory step in the hiring process. But the truth is, how you craft your ad has a direct relationship to the talent that it attracts.
"A job advertisement is essentially a sales pitch for the job and your organization," says Stuart Heaven, Director of Operations at TPD. "The purpose is to grab candidates' attention and drive them to action."
Heaven outlines these basic components that each job ad should include:
Job title
A company overview with a brief description of the culture
A succinct overview of the role's purpose, responsibilities, key requirements and qualifications
A section outlining salary, benefits and perks
A call to action (i.e. an "Apply Now" button or link)
The success of your organization depends on building a talented workforce – and that depends on attracting quality candidates through an effective job ad. Here are some best practices.
Know Your Candidate
Before you can start writing a job ad that attracts the candidates you're looking to hire, you have to have a clear idea of just what kind of candidate you're after. Your first step, then, is to spend some time figuring out what skills, experience and temperament are most crucial to success in the role for which you're hiring. The goal is to include enough information about a role to allow candidates to self-select as potential fits while not deterring qualified candidates with an exhaustive list of "nice-to-haves."

Plainly State What the Position Is
While it may seem like a fun way to impart a bit of personality into your ad, resist the urge to use a quirky job title. If you're hiring a sales representative, that's what you should say. Avoid terms like ninja, rock star, Jedi and the like. After all, few candidates will be searching for openings for IT wizards or customer service gurus. And if your ad doesn't get in front of the right candidates, your hiring efforts will be doomed from the start. Surveys have shown that candidates value clarity in job postings, and that starts with a clear, plainly stated job title.
Highlight Culture, Values and Mission
Top candidates are discerning. They don't simply want to work anywhere; they want to work at an organization that aligns with their values, has a strong mission and culture and will allow them to pursue their own professional development. That's why it's important to include information about these things in your job ad.
"Telling a story is a great way to do this," Heaven says. "What journey has the organization taken to get to where they are today? Why are the mission, vision and values so meaningful to the company? What is it about the company culture that makes it a special place for the people who work there?"
A brief company overview that touches on what your organization does, why it does it and some of its key values can accomplish this. Also, you can sprinkle language throughout the ad that speaks to your culture. In TPD job ads, for instance, we often highlight our commitment to work-life balance, our focus on technology and our collaborative work style. We also highlight the importance of a particular role within our organization and how it contributes to our mission.
Here's an example:
TPD is a leading workforce solutions provider. As part of our core team you will play a key role in contributing to our mission: to help organizations perform and to help people succeed. We partner with over 200 top companies across North America and beyond with a focus on placing Business Professionals, Light Industrial workers, and technical Mining and Aviation specialists. From flexible to permanent positions, we help people start careers, change careers and advance careers in a way that works for them. Let's get to work!
Foster Diversity
Plenty of research has shown that companies benefit when they have diverse workforces. Realizing those benefits begins with having a diverse candidate pool. But there are ways that your job ad can hurt your diversity efforts.
"It's important to use inclusive and impartial language," Heaven says. "You want to avoid highlighting characteristics or job titles associated with genders – for example, use 'administrative support' rather than 'receptionist.' Also, avoid describing personality or physical traits that reflect stereotypes for men or women."
One study found that the use of words like "competitive," "aggressive" and "rock star" result in fewer female applicants, and that can drastically reduce the number of qualified candidates you have from which to select. Using too much jargon or listing too many "nice-to-haves" in your ad also can deter potentially promising candidates.
"Finally, you want to emphasize the organization's commitment and diversity in job postings by outlining the specific measures you have in place to support those with barriers to entry into the workplace," Heaven says.
Here's an example from a TPD job ad:
We are an Equal Employment Opportunity employer that values the strength that diversity brings to the workplace. All qualified applicants, regardless of race, color, religion, gender, sexual orientation, marital status, gender identity or expression, national origin, genetics, age, disability status, protected veteran status or any other characteristic protected by applicable law, are strongly encouraged to apply.
(For more, read our article on implicit bias and hiring)
Tell Candidates What's in it for Them
Once candidates have an initial understanding of your organization and the position, they will want to know one more key piece of information before they hit the apply button: What's in it for me?
Your job ad should reference available insurance benefits, professional development opportunities, flexible working arrangements, paid time off and any other perk or benefit that can make you stand out as an employer of choice.
Also, Heaven says, you should include salary information beyond the standard "competitive pay" line seen in so many ads.
"In my opinion, a salary range should always be disclosed in job postings. If you leave it out, you're deterring candidates who may not apply without having any idea of salary. Also, the lack of a range is a red flag that leads candidates to assume a job pays under market," he says. "Having a range posted eliminates any secrecy and can help align expectations on the level of experience required for a role – and it also eliminates awkward conversations down the line."
Heaven does note that listing a salary range is not without its downsides – namely that you're cluing in competing employers to what you pay and you may lose some negotiating power. However, he says, the pros of salary transparency outweigh the cons.
"Employers expect candidates to be fully open and honest about their resume and experience," Heaven says, "candidates should be able to expect the same kind of transparency in return."
TPD's Total Workforce Solution merges all of your talent acquisition needs – including direct hire and contingent workers – and employment relationship management, reducing your costs and freeing you up to focus on business. Contact us today for your workforce solution!