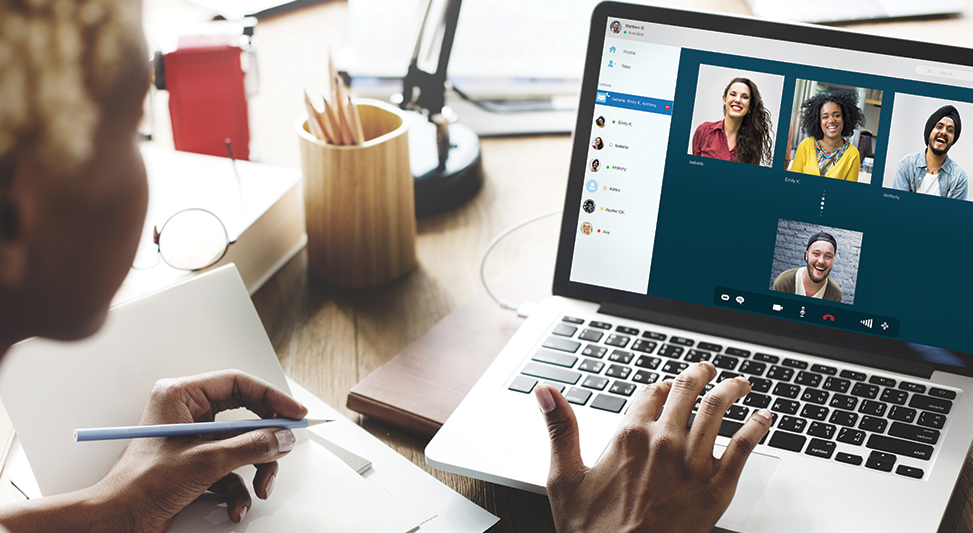 Navigating a newly remote team can certainly be challenging, therefore managers need to be prepared to support their employees and set them up in the best possible way to succeed.

While this may seem daunting at first, here are a few (small) steps that can help yield big results:
Leveraging Leadership
An article from the Harvard Review states that employees look for cues from their manager on how to react during new and stressful situations. By displaying confidence and trust within your team's capabilities, employees are less likely to face unnecessary anxiety about the sudden changes in their work situation. Additionally, this will help alleviate any worry during any challenges that may arise in the future, as your workforce will be more likely to handle these circumstances with confidence knowing that they will be able to get support from their leadership team.
Establishing Routine
A great way to remain connected with your team is to establish routine check-ins. This can take place either in the form of a quick morning conference or video call to align priorities, or a more in-depth weekly meeting to discuss any barriers that the team may be facing. When working remotely, communication is key and setting up a regular schedule will allow employees to prepare in advance and will result in more efficient meetings.
Setting Boundaries
Although it may seem obvious to you what is considered appropriate modes and times of communication, it may not always be readily apparent to your employees.

To ensure that everyone is on the same page, it is beneficial to have a quick meeting to discuss with your team how you would like to be contacted for low or high priority issues. For example, quick confirmation or process related questions could be done through a Gchat or Slack message, whereas more urgent or finalizing matters could be handled through a call.

Additionally, it's important for your team to discuss when they would and would not like to be contacted, so that no one is left wondering why they have not yet received a response. Establishing times of availability or providing access to your schedule or calendar can help your staff determine the best times they can reach you.
Providing Opportunities for Non-Work Related Interaction
For many people, a majority of their social interactions for the day occur at work and with their colleagues. With a sudden shift to remote work, many individuals may feel isolated from both their peers and social life, as well as from their organization as a whole.

To best prevent or minimize feelings of loneliness and isolation amongst your team, it is important to create designated spaces for them to connect and enjoy one another's company. Offering things like virtual morning coffees, virtual group lunches, or even virtual workout sessions, is a great way to keep your team connected and maintain team morale.
Offering Emotional Support
Although business may be operating as usual, for many this is still an extremely stressful time. Whether it's concerning job security or the health and safety, Dr. Yalda Safai of ABC News anticipates that both anxiety and depression levels will likely spike as the pandemic spreads. Therefore, it is essential that employers provide continuous support to their staff. Let them know in advance that you are available to chat, no matter the circumstance, and consider offering resources that can improve their wellness, such as helpful links or videos for methods of coping during this time of uncertainty.
TPD Can Help
As the workforce adjusts to new work norms, TPD is here to help make your transition a smooth one. If you require assistance with your remote work policies or sick leave policies, or with finding temporary staffing during this time, feel free to get in touch with the experts at TPD. You can reach us here, through email at covid19support@tpd.com or by phone at 1.844.873.4745. For additional HR resources, visit our COVID-19 HR Support Centre.