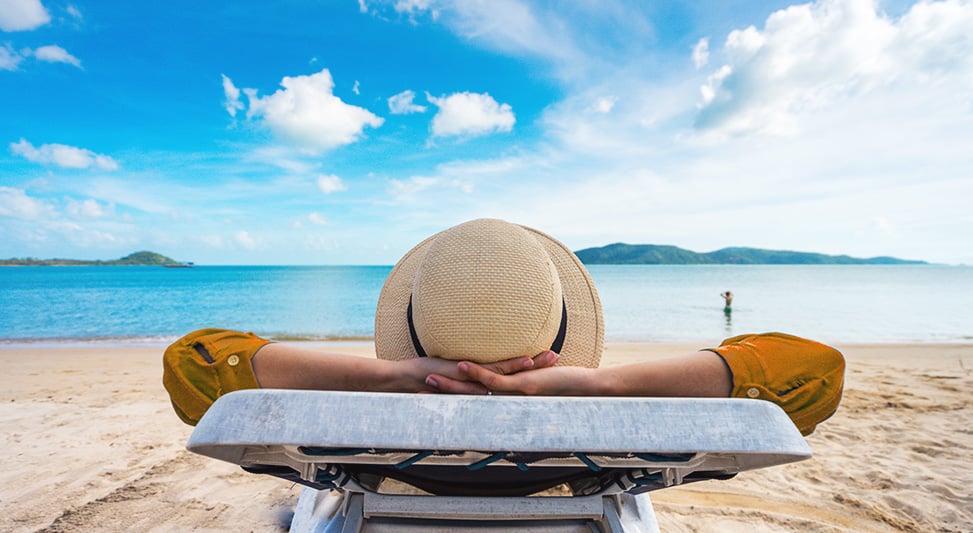 Paid vacation time is one of the most important factors job seekers consider, second only to health coverage. For employees, the physical and emotional benefits of being encouraged to take a vacation are undeniable. However, despite considerable research in favour of vacation, getting employees to actually take time off is a greater challenge than it appears. To avoid employee burnout and keep the team at the top of their game, the best solution appears to be actively encouraging workers to step out of the office.
What is Burnout, and How Does Vacation Help?
Burnout is something that can happen to any employee. By definition, burnout is psychological strain resulting from chronic daily stressors, which can cause deterioration in performance. It can happen for a variety of reasons, including work overload, inadequate social support from supervisors, and the perception of a lack of control over one's work. When an employee is feeling burned out, it can be difficult for them to carry on with their daily tasks.

So how does vacation help prevent burnout? According to research from Tampere University, time off can provide both emotional and physical recuperation in a way that protects against future stressors. Additionally, an Austrian study showed that vacation-facilitated improvements in physical well-being, quality of sleep, and mood continued to positively contribute to the employees' well-being long after the vacation was over. It's been shown that these benefits carry over into on-the-job performance, which suggests that supporting vacation time as part of a company culture is a win-win strategy.
Why is Vacation Time not Being Used?
Despite all of the benefits associated with taking time off, the percentage of people actually using their paid vacation time remains surprisingly small. A 2018 survey conducted in the US has shown that over half of employees still have unused vacation days at the end of the year.

Cultivating a positive vacation culture in the workplace often means addressing employee concerns or reluctance around making use of their vacation days. The same US survey highlighted multiple barriers to taking time off, with a fear of looking replaceable topping the list at 61%. Heavy workloads and a lack of adequate coverage in the workplace were close behind at 56%.
Balancing Employee Vacation Time and Business Needs
Many employee concerns around taking vacation are shared by managers and business owners. Tight deadlines, heavy workloads, and new projects are important considerations when granting leave requests, and need to be balanced with the advantages of maintaining a refreshed, focused, and productive workforce. Though this situation may seem like a logistical puzzle, there are many strategic ways to achieve a mutually beneficial balance.

One way is to update vacation and leave policies, making sure they're consistent with current regulations and capable of accommodating individual needs. An updated, clear, and easily accessible vacation policy can help employees feel more supported in using their vacation time.

Many innovative companies have made radical changes to their vacation policies, in an effort to encourage employees to get an adequate amount of R&R. Tech giants like Twitter have implemented unlimited time off policies, which lets employees evaluate how much time is required for their own health and well being. SimpliFlying took an even more novel approach by enforcing mandatory, scheduled vacation time. Though these types of vacation policies may not work for every business, it is interesting to note how some companies overcame the challenges of implementing unconventional policies.
Business as Usual
Building a vacation-positive culture in the workplace can go a long way towards keeping your team at peak productivity. If you're looking for assistance with finding qualified temporary staff to cover scheduled absences, or for expert advice on revising your company's vacation policies, the team at TPD is happy to help. Feel free to get in touch with us here, or call us at 1.888.685.3530.