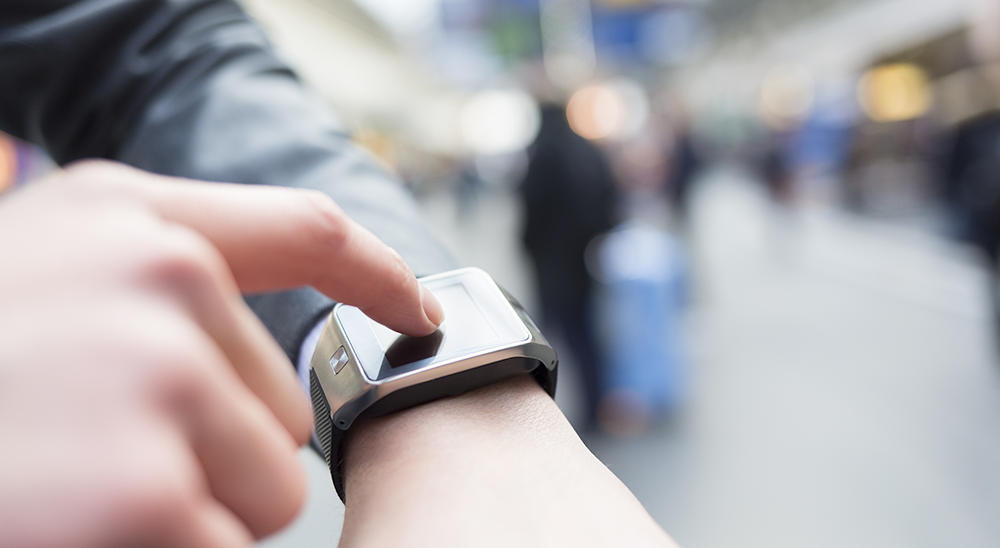 2 minute read

Social distancing remains one of the most important factors in preventing COVID-19 spread. As companies return to work, social distancing policies can be hard to maintain, especially in construction or manufacturing environments. Wearable technology, like the newly developed Halo wristband, can help with these vital efforts.


---

With COVID-19 restrictions beginning to lift and individuals returning to work, companies are adopting new measures to maintain employee health and safety in the workplace during the ongoing pandemic.
The Need for Social Distancing
Various social distancing technologies, including smartphone applications, are currently available; however, different workplaces require different safety protocols. While ideal for office workers, smartphone technology is not feasible for workplaces that don't allow phones due to privacy or safety concerns. These workplaces, which include construction and manufacturing sites, are underserved as a result.

Research funded by the World Health Organization found that virus transmission was lower with physical distancing of 3 feet or more, compared with a distancing of less than 3 feet. The study reviewed 172 observances across 16 countries and six continents, investigating the effects of physical distance, face masks, and eye protection on the transmission of the COVID-19 virus.

Social distancing was found to be more effective at preventing onward transmission than just wearing face masks and eye protection. Physical distancing measures of at least 3 feet also helped reduce the adverse outcomes of a COVID-19 infection. With such a strong association found between the proximity to an exposed individual and the risk of infection, the report goes on to support implementing a 3-foot physical distancing policy, and even 6 feet, if possible.
Manufacturing and Construction Issues
In the context of a manufacturing or construction environment, a 3-foot social distancing policy can be difficult to keep up. Narrow corridors, congestion points, or assembly lines can leave employees unsure how to proceed – or abandoning social distancing guidelines altogether. In addition, if an employee does get COVID-19, it can be difficult to know who they came in contact with. Manufacturing plants or construction sites can grind to a halt – or worse, continue to operate – and experience an outbreak of COVID-19.

To help employers from these sectors maintain workplace safety amid COVID-19, technology has been developed to help employees with the often difficult task of social distancing. In particular, wearable technology assists with effective and efficient social distancing and contact tracing practices.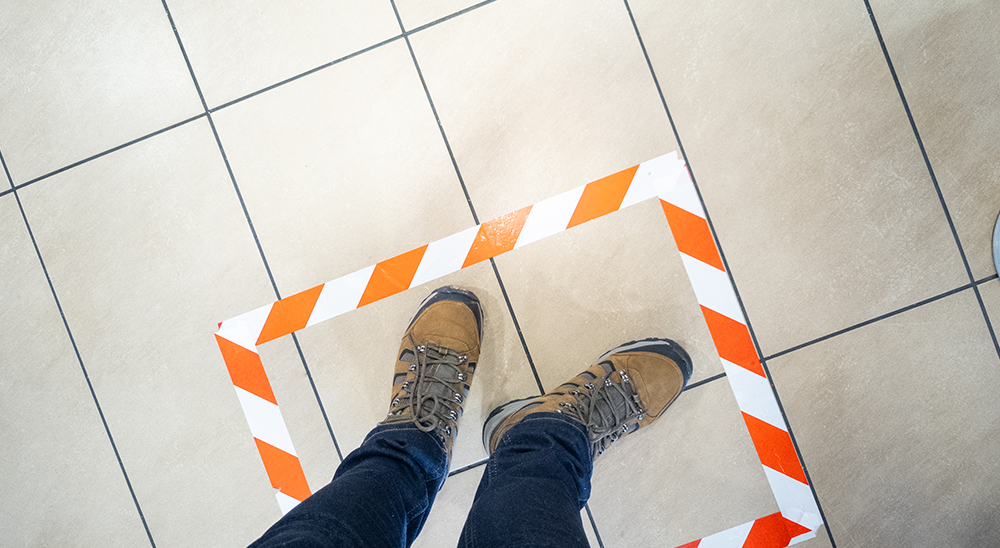 Halo Wearable Technology
One such new social distancing wearable is Halo. Developed and produced in North America, Halo is a simple wristband that uses wearable Bluetooth technology to actively alert workers to maintain a safe physical distance. The wristband vibrates to notify the wearer when another band is within 6 feet. Halo provides the added benefit of contact tracing while maintaining worker privacy. Its system downloads interaction data between wristbands but does not track personally identifiable information or locations.
Let TPD Help You
If you are interested in learning more about Halo wristbands, or if you would like to purchase this dynamic technology for your business, please contact the qualified experts at TPD here, by email at info@tpd.com, or by phone at 1.888.685.3530. More information regarding this state-of-the-art technology can be found here.
Filed under COVID-19