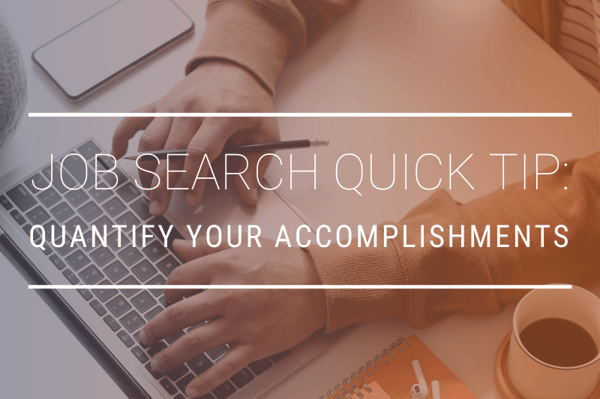 Bullet points are a key design element for an effective resume. Succinct bullets create an easily scannable format that allows employers to quickly determine whether your skills and background warrant further consideration for a role. Using numbers to quantify the information in your bullet points makes them even more powerful – you're not only describing what you've done, but you're also providing the result of your efforts.
"Give tangible, concrete examples. If you're able to attach percentages or dollar signs, people will pay even more attention," career strategist John Lees tells Harvard Business Review.
For instance, if you're applying for a sales position, be sure to include numbers that quantify your accomplishments in previous roles, such as: Increased sales by 25 percent year-over-year or Exceeded monthly sales goals by $3,000 to $10,000 for 14 consecutive months.
The idea is to highlight the accomplishments that are most relevant to the role that you're pursuing. In a customer service role, that may be customer satisfaction ratings, the average number of disputes resolved each month or customer retention numbers. For a marketing position, you could focus on increases in lead generation and conversion, and the resulting revenue increase.
In general, you're looking to answer the questions How many? How much? How long? How often? So when creating your resume, look for opportunities to incorporate numbers and add context to your achievements. Here are some examples:
Revenue increases
Cost reductions and savings
Time savings
Productivity increases
Market share increases
Improvements in response times
Reduction in errors or accidents
Increases in page views and customer engagement
Articles or social media posts created
Improved lead generation and conversion
Number of employees managed
Customer satisfaction
Customer retention
Resolved complaints
Employees managed
Employees hired
Employee retention
Looking for your next job opportunity? TPD is committed to helping people succeed. Join the

TPD Talent Community

,

find jobs

and check out our free

job seeker resources
.
Filed under Job Seeker, Job Search Quick Tips, Resume