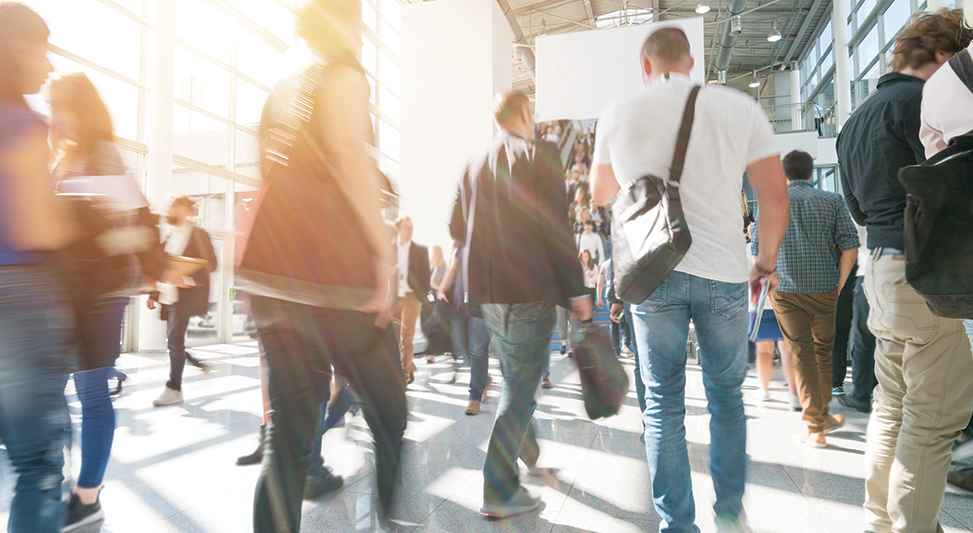 In all parts of the world, a vast majority of individuals rely on public transit to get to and from work. But what happens when there are disruptions to these crucial transit services?

This is a question that is currently being asked in Metro Vancouver. The transit system has been undergoing labour disputes since the start of November, and some union members have voted to strike in favour of negotiating for increased salaries, improved working conditions, and enhanced benefits. Bus service and SeaBus ferry schedules have already been impacted, with a full bus system shutdown expected next week if a deal isn't reached. In addition, service interruptions to SkyTrain are possible, as members of that union have also taken a strike vote.

Transit delays and disruptions can put the brakes on a business, impacting work schedules, shift coverage, productivity, and employee morale. And these effects are expected to continue as job action escalates. However, there are steps that both employers and employees can take to ease the stress and keep things running as smoothly as possible in the event of transit interruptions.


How Employees Can Move Forward
It's important to keep in mind that employers do not have an obligation to get employees to work, and that the responsibility of attendance falls on the employee.

If you are going to continue to take public transit, it is a good idea to stay updated with alerts from TransLink regarding service disruptions and to plan your route accordingly. You can find these alerts on their website or by following them on Twitter. In the event of escalated interruptions from the Vancouver transit strike, though, there are different options that you can explore.

If your role and company permit it, you may want to consider working remotely. This will ensure that time is more efficiently spent completing work, rather than encountering delays and increased traffic when getting to and from the workplace. When working from home, ensure that you have all of the materials needed to complete your tasks, such as a work laptop, and passwords to sign in remotely.

However, remote work may not be a feasible option for some companies, where onsite work is required. In these instances, you will want to investigate alternative modes of commuting to work. For example, employees can walk or bike if they live close enough, carpool with colleagues, take a taxi, or use a rideshare service.

Whether you choose to work remotely or find another means of transport, it is important to have a proactive conversation with your manager about your temporary plans to help them better prepare for and adjust to any changes.
How Employers Can Keep the Wheels Turning
To effectively prepare for the possibility of employee absences, employers should be proactive with both communications and strategies for dealing with delayed or cancelled commutes. Unifor, the union representing the bus operators and transit maintenance workers in Vancouver, is required to provide ample notice before any disruptions to service, so it's a good idea for companies to stay up-to-date on the Vancouver transit strike and plan accordingly.

If possible, employers should encourage remote work to avoid possible productivity pitfalls resulting from transit delays. Be sure to also clearly communicate your company's remote work policies and processes to employees, and ensure they have the materials needed to complete their tasks from home.

If remote work is not possible, employers can discuss alternate methods of commuting with their employees. Employers can help encourage alternative modes of transportation with reimbursement policies, since some of these commuting options can be costly. For example, employers can provide parking or mileage reimbursements for carpooling, or reimbursement for employees taking cabs or using rideshare services to get to work. For essential roles, reimbursement of taxi or rideshare may be necessary in order to ensure business continuity.

If the Vancouver transit strike is prolonged and continues to negatively impact workflow and productivity, it may be appropriate to have employees use their vacation time. In this scenario, your company may also need to consider finding temporary staffing, taking into consideration the location and proximity of the temporary employees.
Getting Help
Whether you need help planning for employee absences, finding temporary staffing, enhancing your remote work policies, or implementing reimbursement policies for alternate modes of commuting, the experts at TPD are happy to help. Feel free to get in touch with us here, or by phone at 1.888.685.3530.