Sepand Zarrabi has worn many hats since he joined the TPD team in 2004. He started as a Business Development Representative before quickly transitioning to our Workforce team, where he has held the roles of Internship Coordinator, Recruiter, Talent Scout and Search Team Lead. And before that, he was one of our Fieldstaff during summers while he was in university.
Today, Sepand is TPD's Workforce Manager.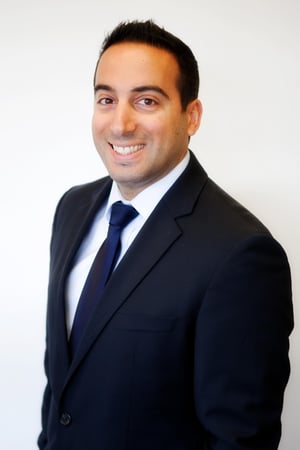 Through it all, Sepand has embodied TPD's mission to help people succeed and organizations perform. For instance, one of his most memorable placements was a man who had moved to Vancouver from China. The candidate had excellent skills and experience, but he had been struggling to find a job.
"I could tell that he was discouraged and his confidence was shaken," Sepand recalls. "With some coaching and encouragement, he aced his interview with our client and secured a job."
A year later, he was one of the top revenue generators at the company at which Sepand placed him, allowing him to move his wife and daughter to Vancouver and reunite his family.
Though he graduated with a degree in engineering, Sepand was drawn to our industry, and to TPD.
"The path to mastery seemed challenging and rewarding," he says, adding, "What we do as a company is truly important. The average person changes jobs maybe eight to 10 times in their entire career. We get to be a major influencer of that decision and process. It's a great feeling to see the impact we can have and the challenges we can resolve for those who partner with us."
During his 16 years at TPD, Sepand has seen many exciting changes in the organization as it has grown. In fact, he can recall when there was, for network security purposes, just one internet-connected computer in the office. He remembers waiting for his turn, like everyone else, to use the computer to look up addresses and search for information.
But what hasn't changed is the commitment of TPD and all of its team members to providing excellent service to every client and candidate we have the privilege of working with.
"Looking around at the people we are surrounded with at TPD," Sepand says, "I'm proud to call each and every one of them my partner."
Sepand, thank you for your years of hard work and dedication. The TPD team would not be the same without you!
Filed under TPD News