Martin Witjaksono applied at TPD 7 years ago when he was searching for jobs in the payroll and accounting field. He made it through four rounds of interviews for a Payroll Administrator position and was hired. Soon, he was promoted to the management position he holds now.
Martin says he had some payroll experience before joining TPD, but, he adds, "TPD is where I built my career."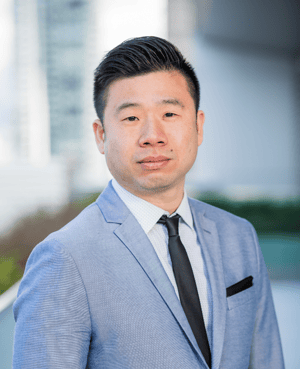 Martin began his tenure at TPD during a time of transformation; change, continuous improvement, is something that he enjoys. Martin recalls the office had an old dot matrix printer, "It was so loud - ancient!"
Martin has played a key role in modernizing our systems, including helping us become 100 percent paperless (and saying goodbye to that old printer in the process)!
"We've evolved to be this flexible, agile company," he says.
Among Martin's most notable projects at TPD are helping our clients follow suit and implement paperless payroll systems as well. He is excited to continue to develop his specialization in payroll and his leadership skills with TPD as we expand our payroll services to support our clients' more complex needs.
There are many reasons that Martin loves working at TPD. But one really stands out.
"100 percent the people," he says. "I have such supportive team members."
Thank you for all your hard work, Martin! We appreciate everything you've done for TPD.
Filed under TPD News