Meet Julia Ng, TPD's Vice President of Finance, BPO.
Starting her job as a part-time bookkeeper 29 years ago, while navigating motherhood with her recent first-born, Julia would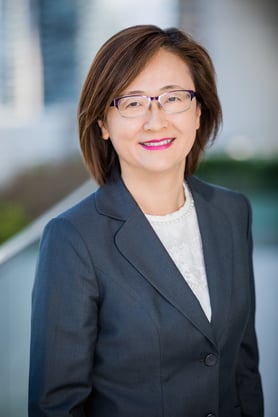 have never envisioned herself as one day becoming TPD's Vice President of Finance. After just a few short months with us, Julia proved herself as an integral part of the team and was asked to work full-time, truly beginning her career at TPD.
Since her bookkeeping role in 1991, she has made an impact in many different roles in our Accounting and Finance function including Accounting Supervisor, Manager, Financial Controller-- and now VP of Finance. It's safe to say that quite a bit has changed since those bookkeeping days. In our interview, Julia reminisces on the days when our accounting team was an intimate party of two with thousands of papers crowding the office. Oh how far we've come!
She says her greatest successes at TPD include obtaining her professional accountant designation while working full-time and receiving a promotion from a junior position up to a senior VP position. Her most notable client is the Galt Foundation, a non-profit staffing company she helped start 22 years ago that provides and expands employment opportunities for individuals with disabilities. As part of the team, she has supported them with full accounting functions, helping the company grow to become one of the largest staffing organizations of individuals with disabilities in the world.
TPD is proud of Julia's many accomplishments, including earning the accreditation as a CMA, CPA, and expanding her knowledge base from Risk Management and Governance to Strategic, Performance, and Financial Resources Management.
"I'd never thought that I would work in any company for this long," says Julia. "There are many reasons that keep me here. I've always enjoyed working with the people in TPD and particularly appreciate the Accounting team for their hard work and support. I always appreciate the opportunities and experiences that TPD has provided me. I feel truly valued."
Thank you so much for your 29 years of hard work, Julia!
Filed under TPD News