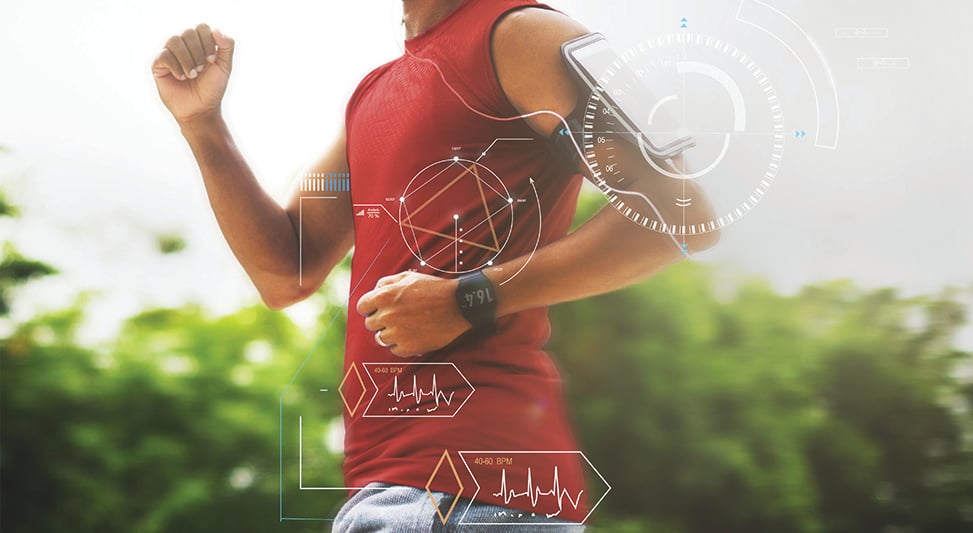 In today's digital age, we are surrounded by an array of new, technological gadgets and applications. While it might appear that these tools may be distracting, technology can in fact help benefit an organization by increasing employee engagement and productivity.

According to a recent survey, employee engagement is one of the top issues recognized by HR professionals, so it's critical for managers to find new and innovative ways to boost workplace morale and participation.

Businesses can do so by evolving with today's technological advances and making updates to their current processes. Read on for top technology tips that can help organizations increase engagement and retention.
What is Employee Engagement?
To start, it's important to understand what employee engagement is and why it's important. Forbes defines it as "the emotional commitment the employee has to the organization and its goals." If your staff feels involved at work, they are more likely to have higher morale and less likely to leave your company.

A 2015 study found that only 30 percent of employees felt engaged in their job, with more than 50 percent of employees saying they weren't engaged. Companies should be mindful of these statistics, especially in an age where a large majority of the Canadian and US workforces are now comprised of Millennials, a generation that values engaging work and benefits beyond compensation.
Encourage Collaboration with Coordination Tools
The first tip for increasing engagement through technology would be to incorporate collaboration and coordination tools. Having shared working spaces that are available for both online and offline settings are a great way to increase team interactions, the sharing of ideas, and overall productivity.

Today, there is a wealth of tools and resources that can be customized to help businesses do this. Companies can consider organizational and project management tools, such as Asana and Jira; file sharing resources, like Google Drive and Dropbox; shared forums and online communications, such as Slack; and a centralized information source, like Wikis.

In addition, a digital workspace would also provide employees with more flexibility and virtual work options, which can assist in reducing telecommuting stress and increasing morale. Of course, organizations should have proper remote work policies in place to ensure optimal efficiencies.
Consider Gamification Strategies
Another suggestion would be for organizations to implement gamification strategies, which can make training fun and mundane tasks meaningful. Learning and development is made more interactive, while routine duties and deadlines become less tedious.

Workplace gamification has many advantages. It strengthens interpersonal relationships, reduces stress, and leads to improved user experiences and efficiencies. Gamification also promotes friendly competition and provides individuals with a morale-boosting sense of achievement at work.

With so many different gamification technologies available, managers should first assess organizational strategies and needs to determine a gamification practice that will best suit the business structure.
Improve Organization Efficiencies with APIs
Application program interfaces (APIs) that promote centralization can also increase engagement and productivity by building better processes.

A centralized API can connect systems and streamline tasks. This will benefit employees because it will reduce any frustrations resulting from using multiple programs. When your staff can do their job with ease, the level of engagement will increase

APIs, such as workforce management applications, would also benefit organizations. They can help with recruitment, onboarding, and payroll, as well as provide insightful trending data.
Provide Recognition with Appraisal Software
Finally, another great way to encourage engagement and motivation would be to recognize and reward workforce efforts with appraisal software.

Research has shown that "organizations need to recognize their employees to inspire great work." In fact, a study found that 43 percent of Canadian workers "cite a lack of recognition as one of their biggest sources of unhappiness at work."

To combat this, managers should consider appropriate recognition technologies. For example, companies have started adopting social recognition, or peer-to-peer (P2P) recognition, programs. These tools help create strong support networks and encourage bonding among team members.
The Future of the Workplace
Strong leadership, clear policies, and constant feedback from the workforce are all critical elements for building a strong culture that can effectively incorporate new technologies and adapt to change.

For expert assistance in developing and implementing successful technology practices and programs to increase engagement and retention, feel free to reach the professionals at TPD here, or call us at 1.888.685.3530.