Performance management is a crucial pillar contributing to the growth and success of organizations. When completed effectively, performance management ensures that goals are being met by both individual employees and the organization as a whole.
In spite of its importance in the workplace, there are several misconceptions about performance management that could be putting a damper on the ability of your organization to reap the benefits of a performance management program. To ensure your organization is set up for success, here are the top three misconceptions surrounding performance management today, debunked:
1. Feedback is an Annual Affair
Formal feedback should not be saved for an employee's annual performance review. Instead, it should be an ongoing process, whether positive or corrective in nature. The more feedback an employee receives, the more recognized they feel for their efforts.

Constant feedback also creates a cultural environment where expectations are well known, and employees feel they can discuss their progress and proactively seek professional development when required.
2. Goals are Set in Stone
While maintaining large-scale targets and goals is important, objectives may need to be realigned to reflect changes within the company and the market. Just as your business is constantly evolving, your goals should be revised to reflect changes. This means consistently communicating goals to ensure that today's organizational priorities are your team's main focus, and that opportunities aren't missed because employees are heads-down, working on meeting yesterday's goals.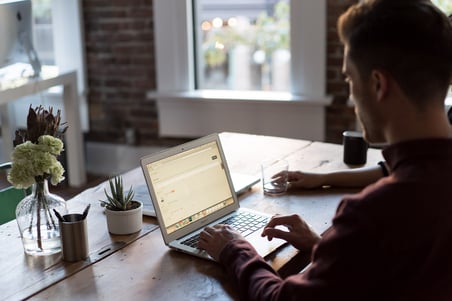 3. Performance Management is up to Management
Feedback and goal-setting are no longer the sole responsibility of management. As employees have gained responsibility in the modern workplace, they're encouraged to be more collaborative and to share their ideas in goal-setting and growth.

This also contributes to enhanced employee engagement as employees feel that they are respected as a valued stakeholder in their role.

Similarly, performance management is no longer just a one-on-one interaction between a manager and an employee. Everything from goals, feedback, and ideas are to be shared and recognized by the whole team, not just management.

A traditional 360-degree performance review can be leveraged to encourage feedback between peers at all levels of the organization. By opening up all feedback channels for performance management, your organization will build a stronger culture for collaboration, trust, and innovation.

To ensure that your company is benefitting from dynamic performance management, access TPD's Performance Review Program Guidebook below!
Recommended Read: Performance Measurement and Management
Filed under Creating Your Dream Team 101, HR Trends