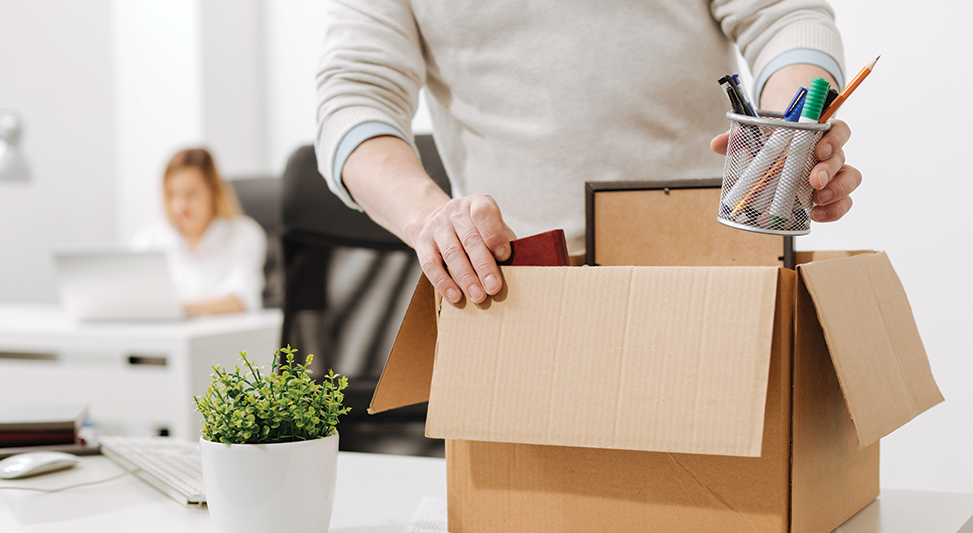 Disclaimer: This document has been created based on professional advice by TPD HR Solutions and should NOT be considered as legal advice.

We are currently swimming in uncharted waters. Having consulted with employers through the 2008 financial crisis, SARS, and countless industry challenges, the impact of COVID-19 has been vastly different.

The decrease in revenues has been instantaneous and the growing health concerns have forced us to continue our businesses in a remote environment that we may not have been adequately prepared for.

While many struggle to keep their doors open, they are unable to predict the timing of their rebound and are equally concerned with keeping steady income for their employees. Faced with drastic decreases in customer demand, layoffs and terminations become the most talked about option.

However, before you consider these factors, let's look at the pros and cons of three other possible options which could be a win-win for your business and your employees.
1. Workshare Agreements
A workshare agreement allows an employer to distribute available work among a group of employees with similar or dependent job functions while working a reduced work week. During this dire time, this option will provide employees with the ability to gain continued income, which can boost morale.

In Canada, this can be a reduction of anywhere from 10 percent (half a day) to 60 percent (3 days) per week. Workshare agreements have existed for some time now. In light of COVID-19, agreements can now last up to 76 weeks in Canada.

An application is required, which includes employee signatures signifying their understanding and consent to the agreement. Applications also include a proposed recovery plan and accounting of other measures that you are taking to manage costs.
Pros
Employment Insurance eligible employees can make a claim for the lost income from their reduced hours.
The ability to maintain engagement with your workforce and avoid losing the investment you've made in recruiting, onboarding, and training.
This temporarily reduces salary costs.
Cons
There is weekly reporting which needs to be submitted on hours worked per employee, which will require administrative time.
This is not an immediate fix, as there is a 30-day period post-application while your application is reviewed.
2. The Canadian Emergency Wage Subsidy
Two weeks ago the Federal Government of Canada announced an increased wage subsidy program to assist employers with maintaining their workforce and potentially calling laid-off employees back to work.

This 12-week subsidy is available to employers of varying magnitudes - both large and small - and will be available via an online application on the CRA website. These are the pros and cons that we know of to date.
Pros
The wage subsidy has increased from 10 percent to 75 percent of weekly earnings up to $847 per week per employee.
Applications can be backdated to March 15th.
This allows the employer to keep employees still available to deliver on incoming work.
Cons
Employers are eligible only if they can demonstrate a 30 percent decrease in revenue from the same month in 2019.
Employers need to apply monthly.
It could take up to 6 weeks for money to reach employers.
3. Voluntary Agreements to Reduce Hours or Unpaid Leaves of Absences
In the wake of school and childcare centre closures, as well as changes to support programs for the most vulnerable members of our community, employees are facing additional challenges outside of their professional life.

In addition to the new reality of working (and doing everything else) from home, employees are juggling caring for loved ones and performing their jobs to the best of their ability in an uncertain environment.

The option of taking an unpaid time to oversee home schooling, fill in gaps for a spouse on the front lines, or to be a caregiver for someone who requires additional support may be welcomed.
Pros
This provides employees added time to handle personal obligations during dire circumstances.
This can quickly reduce salary costs.
Cons
There is a risk of turnover, should your employee find other work during a leave.
The loss of income for the employee.
Let TPD Help You
While these are three options that may help to avoid layoffs, the wait times can be too lengthy and the impact may not be strong enough to offer immediate relief to your business.

Laying off employees may be inevitable and if so, it is important to consult the employment laws in your province, work with an HR professional, and/or legal counsel to minimize added risk to your business.

If you are an employer who is currently faced with this decision, or who is preparing for what's to come and requires assistance, do not hesitate to reach out to the qualified experts at TPD. You can reach us here, through email at covid19support@tpd.com or by phone at 1.844.873.4745. For additional HR resources, visit our COVID-19 HR Support Centre.