As organizations strive to grow and optimize business practices, they oftentimes look inward to their people. Rightfully so – people are the backbone of any company.

When employers evaluate themselves internally, they frequently use the terms 'culture' and 'engagement' interchangeably. This makes sense - they are inextricably linked. But engagement and culture are also distinct, differing in the way they are created, measured, and enhanced.

In short, engagement surveys look at the "I" point of view, while culture surveys examine the "We" perspective.

Now let's get in-depth about it:
Engagement Surveys
An employee's engagement level is their emotional and functional connection to the company. Typically, it's measured using a questionnaire that is behavioral, like the McQuaig assessment (see below).

Engagement Surveys are extremely useful for employers who notice a decline in performance, or want to promote an organizational change.

Examples include:
I would recommend a friend to work at Company X
I feel like my work is appreciated
I feel motivated to put in extra work
Other questions can revolve around manager relationships, perceived workload, meaning and purpose, recognition, and opportunities for advancement – Feel free to tailor them to your organization.

When an employer administers an engagement survey, it's focused on understanding the personal experiences of their team, including how they feel about their role and responsibilities, and what they get in return for their hard work.

After analyzing many employee responses at once, employers can understand a great deal about whether or not their people feel well managed, motivated, and supported in their roles.

Low employee engagement could be an indicator of a negative company culture, but this is not a guarantee. At the same time, a negative company culture does not automatically mean that your team is not engaged.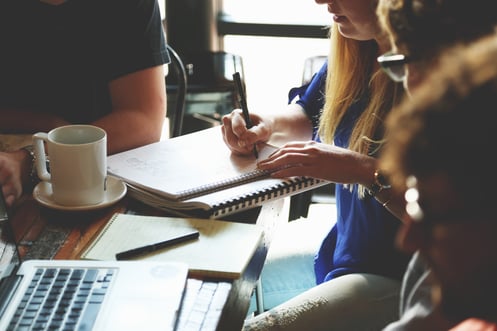 Culture Surveys
Contrary to the 'I' point of view analyzed in engagement surveys – Culture surveys seek to understand the 'We'.

Looking at the bigger picture, employers who seek to measure culture and are usually driven by an organizational need or desire to align with a new vision or direction. This kind of survey is an excellent way to determine how well employees know and are committed to the values of the company they work for.

Generally – Culture Surveys look at the following:
Innovation
Perception of compensation, leadership, or business results
Vision / mission
Teamwork
A good culture generally means that employees understand the business' direction, are confident in its leadership, and feel comfortable speaking up.

Interested in learning more about engagement or culture surveys? We've got you covered with lots of helpful assessment tools - Check them out below: