Seungjoo recently started a new position through TPD's Recruiting Team in Vancouver, BC. He is currently working in an accounting role with one of TPD's clients in the transportation and logistics industry - we're excited to see how his career advances!
Congratulations, Seungjoo! And welcome to the TPD Alumni Family!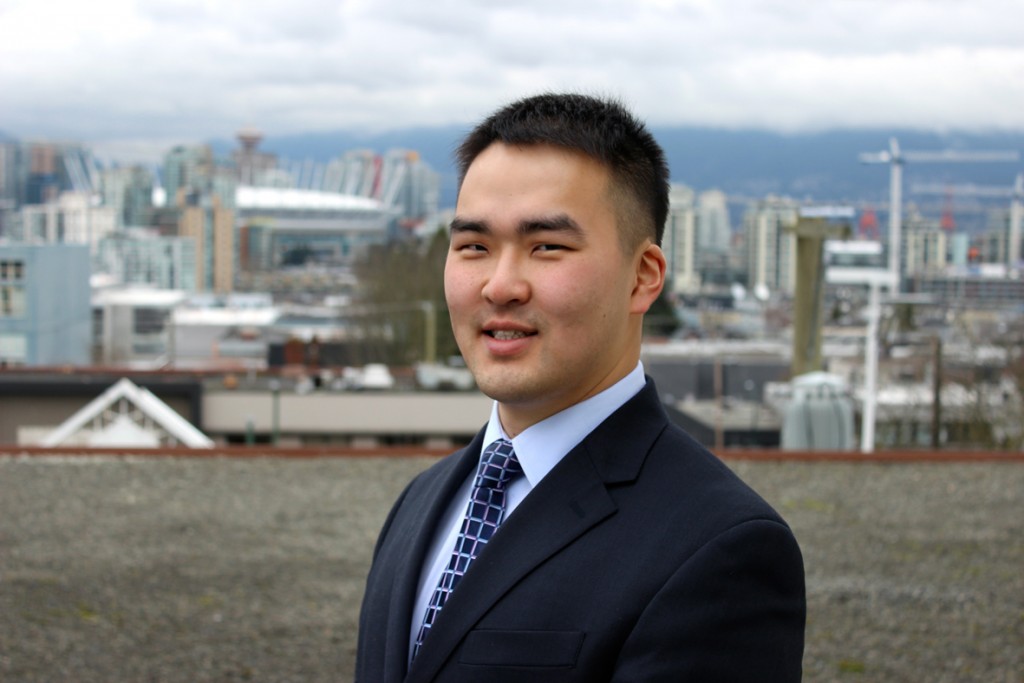 What excites you the most about your new position?
My position has a wide range of duties and provides the opportunity to get to know the business inside out. After just a few weeks, I have been involved with a variety of tasks surrounding the Accounting Team. The learning experience has been very rewarding – I am currently learning the complex yet logical accounting systems and controls of a successful and driven company. It is also great to be a part of a company that is expanding with a great team behind it.
A fun fact about my role is that I get to work in a mansion that has been renovated into a cozy office complex, with the best view I have ever had right from my desk (a well-kept, serene garden!).
Was this your first experience working with a recruitment agency? What was the process like? How did you find TPD different from other agencies?
When I was job-hunting, I had contacted a few recruitment agencies around the same time. Only one agency other than TPD replied to me within a reasonable time. Many recruitment agencies never replied, and one firm required payment before proceeding to the next step.
The major difference I found between TPD and the other recruitment agency was that my TPD Talent Scout spent much more time getting to know me and provided me with personalized interview tips – rather than the standard interview guide commonly distributed. TPD was also very honest about the level of jobs I should be aiming for. For example, I was advised by my Talent Scout to withdraw from the first TPD posting I applied for, as I was overqualified and it would be taking a step backwards! Instead, he promised to find me a better-suited opportunity for the career stage I am in, and he did exactly that.
What was your experience with the TPD Recruiting Team like?
The TPD team is very professional and friendly – from the front-line receptionist greeting me at the office, to the Talent Scout that provided me with the interview opportunity and coached me through each round. The TPD team also worked very quickly. Their team called me the day after I uploaded my resume to the TPD website, even when there were no suitable positions available. Whenever I needed to speak with the Recruiting Team before or during the interview process, someone was always available to chat with me. Overall, the staff is honest and is never misleading.
How had your job search been going prior to your process with TPD?
I was struggling to find a position that aligned with my long-term goals and career path. I found it difficult to advance to the in-person interview stage with the few opportunities I did apply to at the time. I then began reaching out to recruitment firms, not really knowing what services they offered and the level of support they could provide to candidate like myself. I was very pleasantly surprised at how fast the job-hunting process was (and how quickly I signed a contract!)
Do you feel that the team at TPD helped to prepare you for success with your client interview?
Yes. One of the key differences between TPD and the other agency was how they assisted me throughout the process from start to finish. My Talent Scout spoke to me on the phone, then held a face-to-face practice interview, and gave me prompt updates on my progress throughout the interview process.
The most valuable part of this was the practice interview. This was not just another opportunity for me to answer some questions; the Recruiting Team provided me with valuable feedback and suggestions on how to improve my interview skills. This exercise not only revealed to me that my interview skills were a bit rusty, but also how I could quickly polish up in time for the real interview. After this practice interview, I felt much more confident in my chances of success.
What stood out the most for you during your hiring process?
TPD was not interested in just placing me as soon as possible, wherever they could. TPD wanted to match me with the best position that aligned with my career goals, rather than the first opportunity that came along.


Are you seeking to advance your career? Check out TPD's Job Board for exciting opportunities across North America!

Filed under Career Chat