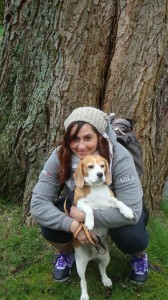 Paola recently started a new position through TPD's recruiting team in Vancouver, BC. Now, working in a Solutions Specialist role with one of TPD's clients in the packaging industry, we're excited to see how her career progresses!
Congratulations, Paola! Welcome to the TPD Alumni Family!
Was this your first experience working with a recruitment agency? If it was, how did you find the process? If it wasn't, how did you find TPD different from other agencies?
I had contacted other agencies before and they all provided me with great information, support, and customer service, however I feel that TPD exceeded my expectations by understanding exactly where I could fit regarding my abilities. The job search is definitely a great learning experience. You are constantly discovering new ways how to market yourself better and focus more in where you want to be and how your qualifications a apply for different areas and industries. TPD, or more specifically Diego, my Talent Scout, understood perfectly what my qualifications were, and how they could apply to the job market.
How had your job search been going prior to working with TPD?
Honestly, I was growing a little impatient and frustrated, it took a long time for me since I didn't have Canadian experience and sometimes companies where a little overwhelmed with my résumé in terms of qualifications. In my case, I was looking for an opportunity to grow as a professional in the Canadian market, a place to learn, evolve, and ultimately scale to a higher position with time. I believe that this factor was key in the hiring process. Diego understood this and targeted companies that might be open to hire a candidate with my background and expertise.
Do you feel that the team at TPD helped to prepare you for success with your interview?
Diego couldn't be more helpful! He was very detailed explaining the company's culture, profile, and general description. Then he went on with an amazing pre-interview pep talk about how not to be nervous, to explain myself clearly, what attributes I should concentrate on more according to the position, and the dress code. Following the interview, he also called me to debrief and hear my feedback on how things went.
What stood out the most for you during your hiring process?
FOLLOW UP! There was a call the day before the interview, a follow up call after the interview, a very important call [telling me I got the job!], a call after my first week, a congratulations email, and last but not least, a congratulations gift from TPD on my first day of work!
What factors were most important to you in the new position you were seeking?
Company culture, growth opportunities, and people.
What is your new position and what excites you the most about it?
My new position is as an Inside Sales/Customer Service, and I absolutely love it! I would say first of all, the team is just amazing: super professional; cooperative; funny; friendly; and smart. My teammates and my manager are all very engaging people. I am very excited to be part of a team that is undertaking new challenges and growing.


Are you seeking to advance your career? Check out our job listings for exciting opportunities across North America!
Filed under Career Chat