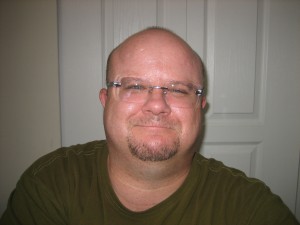 Jason recently started a new position through TPD's Recruiting Team in Richmond, BC. Now, working in a distribution role with one of TPD's clients in the custom identification materials industry, we're excited to see how his career progresses!
Congratulations, Jason! And welcome to the TPD Alumni Family!
Was this your first experience working with a recruitment agency? If it was, how did you find the process? If it wasn't, how did you find TPD different from other agencies?
I conducted my job search mainly on Indeed and came across the [TPD] job posting. I have never worked with a recruitment agency previously and was literally blown away by the whole process to be honest. I know now if there is ever a next time I am unemployed, I will contact TPD for their assistance right away.
What has your experience with the TPD team been like?
The TPD team helped me get back in the workforce again very fast, for that I am very grateful.
How had your job search been going prior to your process with TPD?
At first, my job search was uneventful. Things did pick up after a month or so but I had concerns if I would ever get back in the workforce again as I made the short list of potential candidates about 10 times but in the end I did not get the job(s). I found I was in the dark waiting around for every job / following up which was very demoralizing when I did not get the results after all the effort I put in.
Do you feel that the team at TPD helped to prepare you for your client interview?
Yes, when I came in for an interview with TPD they made me feel at ease and provided me with constructive criticism and most of all the confidence to be successful for when I was to meet with the [hiring] company. TPD's follow up and constant contact with me through the entire process made me feel like I had a great ally on my side to be successful.
What excites you the most about your new position?
My new position gives me the opportunity to do what I enjoy doing most. To utilize my wealth of experience and skill set to do my best work.
What stood out the most for you during your hiring process?
It was a matter of days to when I initially applied for the job, met with TPD, met with the client company, and then got the job. Outstanding results, I couldn't ask for anything more than that.


Are you seeking to advance your career? Check out our exciting job listings across North America!
Filed under Career Chat