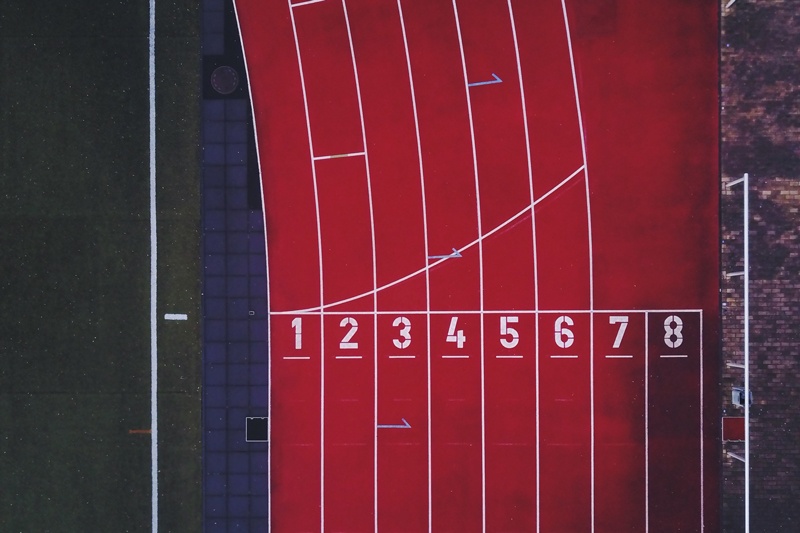 With summer of 2018 now behind us, this time of year offers a good opportunity to review upcoming stat holidays for 2019.
The last few weeks of the calendar year bring with them several important stat holidays including Remembrance Day and of course the big ones, Christmas, Boxing Day and New Year's Day. For those who are particularly organized, looking into early 2019 there are also holidays such as Family Day to consider planning around.
Whether you're an employer or an employee, the most important tip we can give is to give yourself plenty of time. Planning vacation times or coordinating around upcoming holidays is important to being able to get resources in place to minimize disruptions and let both clients and fellow employees know who will be (or not be) around.
Plan for the unexpected
Planning ahead can help you foresee any staff shortages around key holiday periods where employees and employers will be spending time with family or heading out of town. Coordinating schedules and ensuring that key tasks are covered while team members are off can be tricky. Of course, then there's always the unexpected.
If members of your organization are travelling, especially by air, there might be unforeseen delays in transit that could impact your business. The Christmas break is also when lots of families are travelling, so on top of the volume of travelers there's also the weather to be mindful of. Whatever the holiday though, be sure to have a solid backup plan in place in case those delays arise.
Over the past 40 years at TPD, we've seen all manner of weather, travel delays and other unexpected events arise and fortunately, we've been able to help provide last-minute temporary staffing coverage in a pinch.
Keeping the stat holiday dates straight
With the myriad of tasks anyone involved with HR planning has on their plate, keeping tabs on when holidays are coming up is just one more thing to have to remember.
To make things more interesting, if your organization stretches across Canada or across North America (like we do here at TPD) then coordinating holidays can be even trickier.
For example, not every province in Canada recognizes Remembrance Day (which falls on November 11th, a Sunday this year) or Boxing Day as a stat holiday. Canadian provinces have the constitutional authority to set which statutory holidays exist in their jurisdiction, so it is important to know which holidays will impact your business and how.
Links to 2019 Stat Holidays in Canada
For companies in British Columbia, Family Day in 2019 will now align with the rest of the country and fall on the third Monday, February 18th, 2019.
The takeaway lesson: make sure you double check the important upcoming holidays in all the regions where your company operates or where your employees may be situated.
Fortunately we've put together a list of important upcoming stat holidays in Canada for 2019 that can keep your memory free for tackling other important details.
What happens if you need to find temporary staff quickly?
Whether you are getting organized in anticipation of upcoming staffing gaps during holidays or find yourself needing to get temporary employees right away, TPD will happily assist you with planning or delivery of any of your temporary staffing needs. Contact us and one of our team members can assist you further.
Remember, holidays are important times in the year for everyone to take a break and enjoy spending time connecting with loved ones. So, a little bit of planning and knowing that you've got a solid backup plan in case the unexpected happens means that your team can rest a little easier and enjoy the time off.
Upcoming Stat Holidays in 2019
| | | | |
| --- | --- | --- | --- |
| Date | Holiday | Day Observed | Region Observed |
| Dec. 25th, 2018 | Christmas Day | Tuesday, Dec. 25, 2018 | Nationwide |
| Dec. 26th, 2018 | Boxing Day | Wednesday, Dec. 26, 2018 | ON, NB |
| Jan. 1st, 2019 | New Year's Day | Monday, Jan. 1, 2019 | Nationwide |
| Feb. 18th, 2019 | Family Day | Monday, Feb. 18, 2019 | AB, BC, ON, SK & NB |
| Apr. 19th, 2019 | Good Friday | Friday, Apr. 19, 2019 | Nationwide |
| May 20th, 2019 | Victoria Day | Monday, May 20, 2019 | AB, BC, SK, MB, ON, QC, NWT, NU, YT, NB |
| Jul. 1st, 2019 | Canada Day | Monday, Jul. 1, 2019 | Nationwide |
| Aug. 5th, 2019 | Civic Holiday | Monday, Aug. 5, 2019 | BC, SK, NB, NWT, NU |
| Sep. 2nd, 2019 | Labour Day | Monday, Sep. 2, 2019 | Nationwide |
| Oct. 14th, 2019 | Thanksgiving | Monday, Oct. 14, 2019 | AB, BC, SK, MB, ON, QC, NWT, NU,YT |
| Nov. 11th, 2019 | Remembrance Day | Monday, Nov. 11, 2019 | AB, BC, SK, NB, NL, PEI, NWT, NU,YT |
| Dec. 25th, 2019 | Christmas Day | Wednesday, Dec. 25, 2019 | Nationwide |
| Dec. 26th, 2019 | Boxing Day | Thursday, Dec. 26, 2019 | ON, NB |