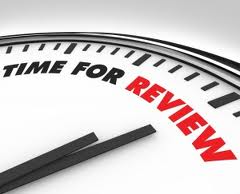 Employers understand the importance of recruiting talented people that are the right fit for their organizations. However, once the right people are in place, training employees and providing them with the proper knowledge and tools to do their jobs can be a costly investment.
Performance review programs are often used to help identify important employee issues, such as the need for promotion, extra training, and compensation reviews; but performance reviews now play a much larger role - influencing the engagement of an organization's employees.
Engagement is a key issue in today's HR world with statistics indicating that disengaged workers cost North American businesses well over $350 billion annually in lost productivity(1).
With this in mind, we have put together a comprehensive Performance Review Program Guidebook that includes a number of useful tools and resources that will guide you in implementing and managing your Performance Review Program for maximum benefit at minimum cost.
The Performance Review Program Guidebook includes:
Performance Review Scheduler - an easy-to-use, Excel based organizational tool to schedule multiple performance reviews for your employees - quarterly, semi-annually or annually.
Employee Self-Assessment Template - a very straightforward self-evaluation form to assist in employee evaluation.
Performance Review Template - includes a comprehensive list of review criteria, customized to fit your needs.
360-Degree Review Template - for gathering feedback to conduct a comprehensive employee review.
SMART Goals Worksheet - assists you and your employees in defining clear objectives for quality communication.
With the Performance Review Program, you can rest assured that your greatest assets, your people, will be setup to achieve success - improving efficiency, increasing engagement and driving excellence within your organization!


To access the Performance Review Program for $149.99 - click the button below!

For more information about conducting performance reviews, or to receive a quote for services, call us toll-free at 1-888-685-3530


(1) Source: Canada HR Centre
Filed under Creating Your Dream Team 101