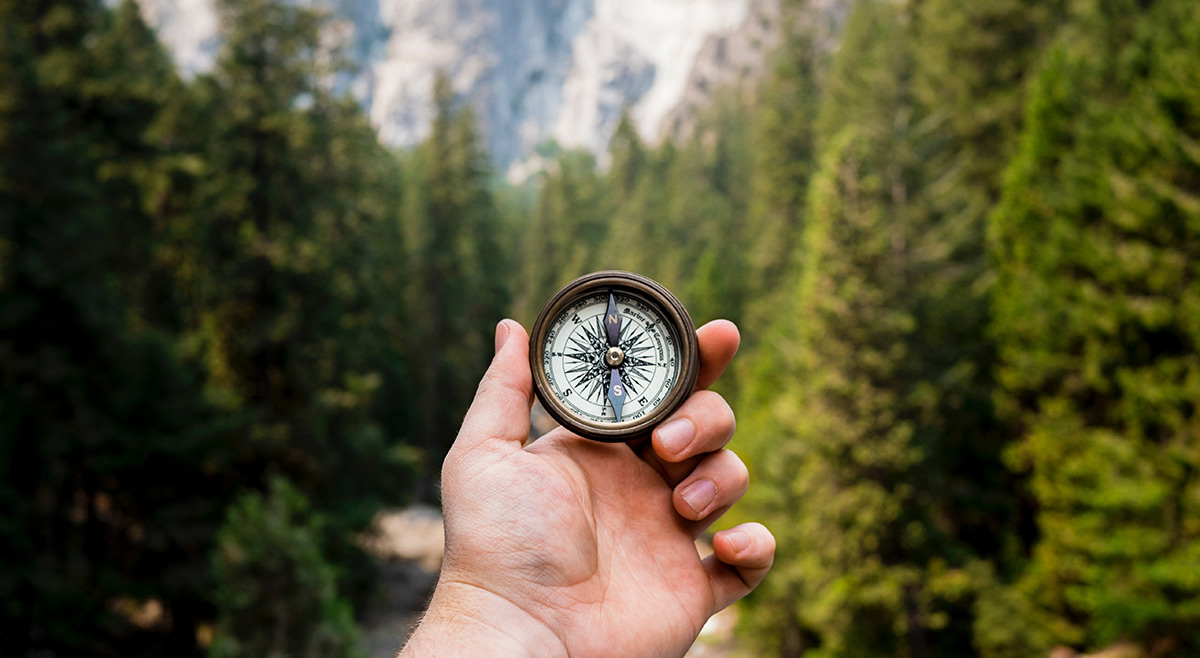 When it comes to HR strategies and tactics, there are times when simpler is better. Though the implementation and type of solutions largely depend on your organization's size, business stage, workplace culture, and leadership, there are definite and measurable benefits to adopting the old maxim of keeping things simple.
At TPD, we've had the pleasure of helping a number of our clients succeed by simplifying. Let's take a look at some of the most impactful tactics and strategies, and ways you can implement these strategies within your own organization.
Simplify Your Mission, Vision, and Values
In this age of digital distraction, there is a near-constant deluge of details competing for attention. And the human mind is only capable of remembering and processing a fraction of those details at any one time. For an organization, this means that having a mission (or purpose), vision, and values that are clear and memorable is more important than ever. Simplifying these aspects is the best place to start when it comes to improving organizational alignment. For example, Microsoft recently saw great results by changing its 100 competencies to just three big ideas.
To get full organizational alignment around your mission, vision, and values, they need to be integrated into every aspect of your HR strategy, including (but not limited to): employee communications, company updates, employee recognition, performance development, career and succession planning, recruiting, and onboarding. At TPD, our values clearly define how we approach our work, which makes it easy to collaborate and take on new challenges.
Keep Your Recruitment Process Short and Straightforward
One of the best ways to simplify recruitment is to streamline the candidate application process. Job applications that are overly-complex or require many steps tend not to attract as many candidates. In addition, to maximize the number of applicants who will potentially be a great fit, it's important to keep the job postings brief, engaging, and specific to the criteria of the role.
Another way to simplify the recruitment process is to limit the number of interviews per candidate. Google has discovered that four interviews are enough to predict candidate success on the job. According to GlassDoor, the average hiring duration is 20.1 days in Canada and 23.8 days in the US. Reducing the time to hire by limiting the number of interviews helps ensure that your organization doesn't lose qualified candidates to another opportunity during the recruitment process, and also represents significant time savings for the hiring team.
To maximize the efficiency of interviews, consider moving to a panel interview format. Not only does this help get all of the decision-makers in the room at once, it also helps reduce bias when it comes to choosing the right candidate. For more great interview tips, read our comprehensive interviewing guide on the TPD HR Tools page.
Manage Your Performance Management
Employee performance reviews can take up a lot of company time. In fact, according to an Adobe survey, managers spend an average of 17 hours per employee on the annual review process.
Not only are performance reviews time-consuming, they can also reduce employee morale. Due to the ranking and rating aspects, employees can be made to feel like they're being treated as a number. Employees assessed in performance review meetings with ratings are more likely to experience a "fight or flight" response, which is not conducive to having effective and growth-oriented discussions.
Many companies, such as Adobe and GE, have chosen to ditch ratings and rankings altogether, in favour of regular, informal, undocumented one-on-one conversations often called "check-ins." TPD clients have seen many benefits from the implementation of check-ins, such as increased employee morale, performance, retention, and organizational alignment.
However, mothballing annual performance reviews may not be the right solution for every company. Some of our clients have seen encouraging results from simply reducing the number of questions, and choosing questions that create a jumping off point for productive, positive, growth-focused conversations. Here are a few examples of questions for an employee to answer:
What are some things I do well?
What can I improve on?
What am I most proud of accomplishing this year?
How can your manager support you in your current role and ongoing career growth? What do you need help with?
Streamline Your Incentive Program
It's not unusual for a company to offer bonuses and incentives based on a number of different performance factors – from overall company performance right down to individual achievements. And each of these factors tend to have their own unique set of KPIs. When everything is taken into account, an employee may see that a scant 5% of the total bonus is within their direct control. As it turns out, the most successful employees are the ones who put their energy and focus into a narrow scope of work, which makes traditional incentive programs a less than effective motivator.
Our clients have seen success by refocusing their organization's compensation programs to support strategic targets, both for individual employees and the overall performance of the company.
Of course, it's also important to remember that money itself only goes so far when it comes to maintaining employee motivation. Make sure you're also focusing on non-monetary motivational factors such as learning, autonomy, and even a simple "thank you."
It's clear that simplicity can be a key to success when it comes to HR strategies and tactics. Streamlining an organization's processes can not only help improve general efficiency, it can also go a long way towards supporting a company's short and long-term goals, improving employee retention and engagement, and clearly defining the workplace culture. If you would like assistance with simplifying your company's HR strategy, the experts at TPD are happy to help. Feel free to get in touch with us here, or give us a call at 1.888.685.3530.

Andrea Duke, HR Consultant
Andrea has over 7 years' experience in human resources across multiple industries (mining, manufacturing, property development, construction, retirement care, retail, and government) in the provinces of B.C., Manitoba, Ontario, and country of Brazil.
She has specialized in recruitment, human resources information systems and process improvement. Andrea has also worked as an HR Generalist covering areas such as HR compliance, employee relations, training design, training facilitation, leadership development, succession planning, performance management, organizational culture, compensation, benefits, and health and safety.
A relationship builder with an analytical mind, Andrea looks for opportunities to improve organizational effectiveness and strengthen employee engagement by aligning people, processes and systems with organizational strategy.
Andrea is a Chartered Professional in Human Resources. She has an MBA from the UBC Sauder School of Business and a certificate in Human Resources Management from Seneca College.
In her spare time, Andrea lends her expertise to various non-profits engaged with Social Venture Partners and to the Chartered Professional of Human Resources Association's Awards Committee.