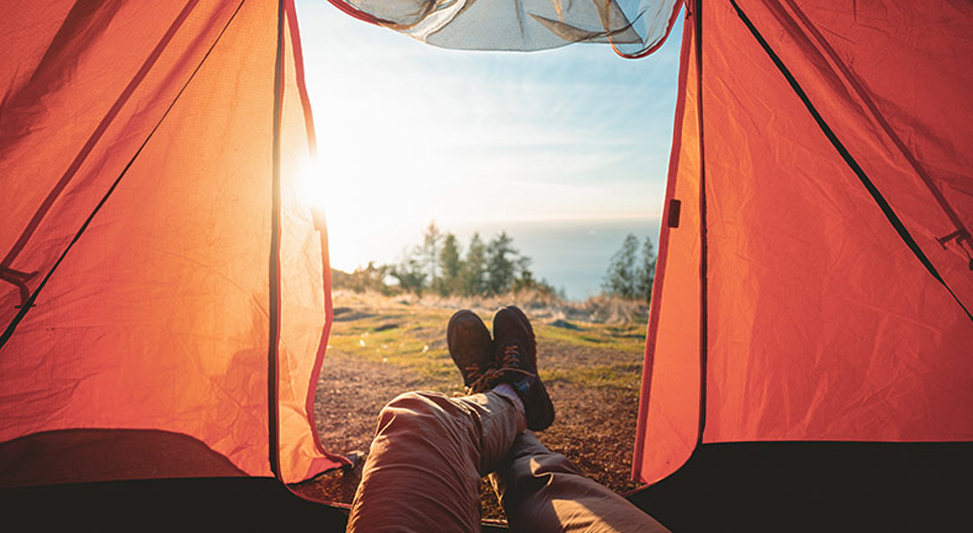 The second quarter of 2019 marches on, and with it comes a fresh new batch of important statutory holidays in Canada and the US. Since these upcoming holidays take place during the warmer months when employees are more likely to schedule vacation time around a stat, it will become especially important for organizations to plan for expected absences.

This sunny season, make sure you're prepared by getting all of your company's scheduling, payroll, and vacation ducks in a row before things start to heat up outside. And don't forget the sunscreen!
Upcoming Canadian Stat Holidays
The first stat holiday on many vacation-seekers' itineraries ahead of the summer is Victoria Day, which takes place on May 20th this year. Though it's a little early in the season, this holiday is typically a busy one for travellers. Residents of Nova Scotia, PEI, and Quebec won't necessarily be packing their bags, though the rest of Canada recognizes this stat holiday.

Employees in Quebec will get to enjoy an extra holiday, Fete Nationale, which takes place on June 24th. Formerly known as Jean Baptiste Day, this public holiday offers a chance to enjoy some of the sights and sounds of early summer across the province.

Next up is Canada Day on July 1st, which conveniently falls on a Monday in 2019. This means an additional long weekend on the calendar during prime vacation time, which is good news for summer sun seekers.

The Civic Holiday on August 5th is recognized in BC, Alberta, Saskatchewan, Ontario, New Brunswick and Nunavut, and also takes place during some of the busiest travel months of the year.

Finally, September 2nd is Labour Day, which marks the last long weekend before school starts up again, and many families return to a more scheduled routine. Despite its proximity to "back to school" time, this stat holiday is still typically hectic, travel-wise.
National Day for Truth and Reconciliation

As mentioned in our previous stat holiday blog post, September 30th is the proposed date for a potential new federal holiday in Canada: National Day for Truth and Reconciliation. Recently, the bill for this holiday passed through its final reading in the House of Commons, which brings it one step closer to becoming official.



National Day for Truth and Reconciliation commemorates the hardships endured by Indigenous Peoples in residential schools. It highlights the need to recognize a dark chapter in Canada's history, and to acknowledge the many struggles that resulted.





Although this holiday is not yet official, it's a good idea for organizations to plan ahead, and make sure that all of the necessary documentation and procedures are in place.

(Updated August 12: Holiday is not going ahead as planned.)

Upcoming Holidays in Canada
| | | |
| --- | --- | --- |
| Holiday | Date Observed | Region Observed |
| Victoria Day | May 20, 2019 | All except NS, PE, QC |
| Fete Nationale | June 24, 2019 | QC only |
| Canada Day | July 1, 2019 | National |
| Civic Holiday | August 5, 2019 | AB, BC, SK, ON, NB, NU |
| Labour Day | September 2, 2019 | National |
---
Upcoming US Public Holidays
The first public holiday on the US warm-weather itinerary is Memorial Day, which takes place on May 27th. Although this holiday commemorates and honors those who have died while service in the United States Armed Forces, it also signals the unofficial start of summer vacation across the country, which means that it is often a busy travel time, with many people kicking off their holiday plans.

The height of summer in the US is marked by Independence Day on July 4th, with celebrations in full swing. Even though this holiday is a celebration of everything American, it also takes place at the zenith of travel season, which means that it's not uncommon for people to plan more extensive vacations around this particular public holiday.

Similar to Canada, Labor Day traditionally marks the close of summer. This year, Labor Day occurs on September 2nd, which means there is still plenty of sunshine left to enjoy before students head back to school.

Upcoming Holidays in the US
| | | |
| --- | --- | --- |
| Holiday | Date Observed | Region Observed |
| Memorial Day | May 27, 2019 | National |
| Independence Day | July 4, 2019 | National |
| Labor Day | September 2, 2019 | National |
---
Need to Find Temporary Staff Quickly?
With so many people hitting the road (or taking to the skies) to find fun and sun this summer, having qualified staff to cover absences is an essential step towards ensuring that your organization continues to function efficiently and effectively.

Whether you're planning ahead to cover anticipated vacation time, or you find yourself in need of temporary staffing quickly, the experts at TPD can assist you with the planning and delivery of all of your temporary staffing needs.
Contact us today for more information and to get started.
More Resources