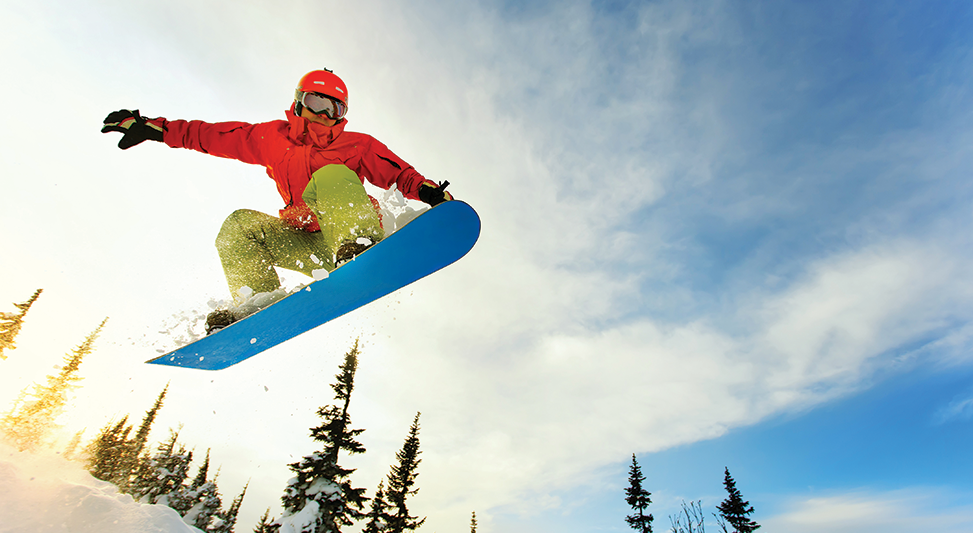 Temperatures that are dropping almost as fast as the leaves signal that we are reaching "the most wonderful time of the year," and the final quarter of 2019. The busy winter holiday season sees employees increasingly focus on spending their time with family and loved ones, which means that many organizations will likely see an influx of vacation requests.

The liveliness of upcoming Canadian statutory holidays and US public holidays won't make it hard to spread joy in the workplace. As the winter cheer sets in, though, it's important that your company is well prepared for schedule adjustments and expected (or unexpected) absences with effective plans and policies.
Upcoming Canadian Statutory Holidays
The first stat holiday in this quarter is one that many look forward to: Christmas Day on December 25th. Given the nature of this holiday, employers can expect employees to ask for time off – often for extended periods – in the week prior to and/or following Christmas.

Boxing Day occurs immediately after Christmas Day on December 26th. While it is a stat holiday for federally regulated workers and banks across the country, it is a provincial stat holiday in Ontario only. Employees in other regions, however, tend to book this date off to prolong their Christmas break or to shop major sales at the mall.

January 1st marks New Year's Day and a time for new resolutions. As this day takes place soon after Christmas, employees are likely to include the dates surrounding New Year's Day in their extended winter vacation requests as well.

Following the family-oriented theme of the previous stat holidays, Family Day falls on February 17th in 2020, adding an additional long weekend to the chilly winter months. This holiday is recognized in Alberta, British Columbia, Saskatchewan, Manitoba, Ontario, and New Brunswick. And though winter is not typically as busy, travel-wise, as the summer, it is often a great opportunity to hit the slopes, so it's a good idea to plan for vacation requests around the Family Day long weekend.
Upcoming Holidays in Canada
| | | |
| --- | --- | --- |
| Holiday | Date Observed | Region Observed |
| Christmas Day | December 25, 2019 | National |
| Boxing Day | December 26, 2019 | ON |
| New Year's Day | January 1, 2020 | National |
| Family Day | February 17, 2020 | AB, BC, SK, MB, ON, NB |
---
Upcoming US Public Holidays
A time to be grateful and enjoy a feast with loved ones, Thanksgiving Day in the US occurs on November 28th and is recognized as a public holiday across all states. If possible, individuals generally choose to book the following day off so they can start the weekend early and take advantage of "Black Friday" deals.

Next up, Christmas Day falls on December 25th and New Year's Day falls on January 1st. The dates surrounding these public holidays are extremely popular for travel and time-off requests, as employees take time to rejuvenate and be merry.

Martin Luther King Jr. Day is observed nationwide on January 20th. It is a day for Americans to celebrate Martin Luther King Jr.'s life and legacy, and reflect on his influence during the Civil Rights Movement in the US.

Lastly, President's Day takes place on February 17th. A day to honor George Washington, this holiday is also referred to as Washington's Birthday or Washington's and Lincoln's Birthday in varying states. This holiday is not recognized in 9 states, though, so organizational planning for this date varies depending on region.
Upcoming Holidays in the US
| | | |
| --- | --- | --- |
| Holiday | Date Observed | Region Observed |
| Thanksgiving Day | November 28, 2019 | National |
| Christmas Day | December 25, 2019 | National |
| New Year's Day | January 1, 2020 | National |
| Martin Luther King Jr. Day | January 20, 2020 | National |
| President's Day | February 17, 2020 | All except DE, FL, IA, KS, KY, LA, NC, RI, WI |
---
Need Temporary Staff Quickly?
With the number of holidays during this quarter and the high potential for extended planned absences, it is important to plan ahead. Qualified temporary staffing can help cover absences and ensure that your organization continues to run efficiently throughout the winter holiday season. If you require assistance with holiday planning or finding temporary staffing, the experts at TPD are happy to help. You can get in touch with us here, or by phone at 1.888.685.3530.
More Resources