As any hiring manager or HR professional knows, finding the right person for a job is no easy feat, and placing the wrong candidate can be costly. A quick phone screen and a few short interviews are not always sufficient to ensure someone is 'the right fit' for a position – That's where McQuaig comes in.

The McQuaig institute offers an array of personality assessment tools (backed by science!) that help businesses evaluate candidates and choose the best person for the role.

By partnering with McQuaig, TPD can better predict how candidates will perform in different roles, and reduce the risk our clients face with the cost of bad hires.

We spoke with Ian Cameron, McQuaig's Managing Director, for more insight:

TPD: Can you tell me a little bit about the back story of McQuaig and how you arrived there?

Cameron: The McQuaig Institute was founded 50 years ago by Jack McQuaig, an industrial psychologist who helps businesses around the world improve sales and leadership performance. As a psychologist, he recognized that an individual's natural "temperament" played a vital role in their ability to succeed as a sales person, and as a leader of others. Drawing on the Five Factor Model (sometimes known as the Big Five Trait Scales) from the scientific world of psychology, he developed The McQuaig Word Survey – a personality profiling tool that captures an individual's natural temperament, so that it can be compared to the temperamental requirements of a particular role within his client's organization. His thesis was, that if the requirements of a position came naturally to person fulfilling the position, the person would likely be more successful over time. He also knew most hiring managers could use some help in identifying the true nature of an individual during a one hour interview!

Fifty years and hundreds of research studies later, Jack's thesis has been proven to be correct, and thousands of managers have been able to leverage the insights gained from Jack's Word Survey to hire, develop and retain the "right" people for their team and their organization.

For the most part, my career over the past 30 years has focused on helping individuals succeed in positions and organizations that are a natural "fit" for their aspirations, skills, values and personalities. Whether as a career consultant, trainer or as an Organizational Development Consultant, you could say that I've been a "matchmaker", always helping people leverage their natural strengths for greater success. When I heard McQuaig was looking for a Managing Director, I jumped at the chance to be included as a candidate in their recruiting process. You can imagine how thrilled I was when my McQuaig Word Survey Report showed me as a very strong match to the Job Profile that they had created for the position. And the rest, as they say, is history!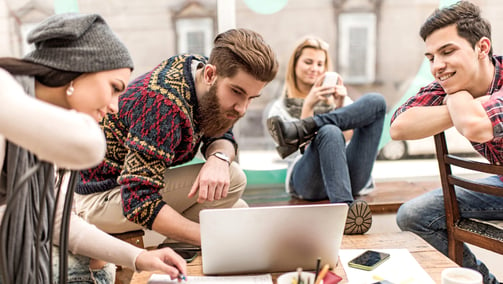 TPD: What are three of the biggest problems in the marketplace that McQuaig solves through its assessments?

Cameron: Problem #1 Hiring The Right Person – McQuaig helps organizations hire the "right" person and mitigate the very costly risk of hiring the "wrong" person. Most managers hire people based on appearances and technical skills and abilities, but our research shows that the top reason people fail in an organization is because of a mismatch in attitudes and personality. McQuaig shines a laser light on these difficult to identify qualities.


Problem #2 Retaining and Developing The Right Person – Once organizations find the "right" person, they want to make sure they retain and develop them, adding maximum value over time. The first 6 months a new employee is with an organization is crucial to their success and tenure, so McQuaig provides managers with clear insight and direction to ensure that they know how to engage a new employee in their new role right away.

Problem #3 Building a Powerful Organization – And how does this "right" person fit in with the rest of the organization? Any team is made up of different characters – different personalities. The power of the team is definitely greater than the sum of the parts and organizations want to harness, direct and leverage that power. And leadership plays a key role.

Recently, the Stanford Graduate School of Business Advisory Council rated self-awareness as the most important capability for leaders to develop. McQuaig provides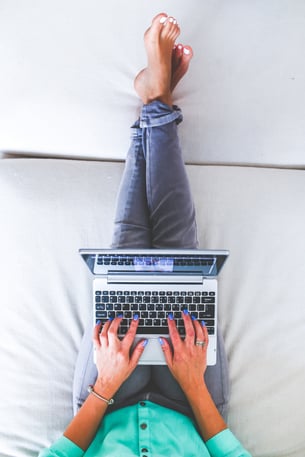 leaders with greater insight into themselves and to each member of their team. It allows team members to better understand each other's strengths and developmental opportunities, so they can communicate and work more effectively together.

TPD: What type of scientific studies have been conducted on the factors used to support McQuiag's assessment tools?

Cameron: All of The McQuaig Assessment tools have been developed within the guidelines of human rights' regulatory bodies such as the United States Equal Employment Opportunity Commission (EEOC). Over the past 50 years, hundreds of research studies have been conducted to provide strong evidence of Reliability – showing that the results of the assessments are consistent over time, Validity – showing that the assessments are strong predictors of an individual's on the job performance, and Fairness – showing no evidence of adverse impact or differential prediction across protected groups. Many of the studies are documented in our technical manual written by Dr. Rick Hackett, Organizational and Industrial Psychologist and Professor of Human Resource Management at the DeGroote School of Business, McMaster University (Canada).

TPD: What are some of the results clients have received when using the McQuaig assessment tools as part of their hiring process?

Cameron:
CareSouth, a leading provider of home healthcare in the United States saw their staff turnover rate fall from 80% per year to 20% per year in the first four years that they used The McQuaig Assessment System.
Kal Tire, Canada's largest independent tire dealer has achieved a very low 6% turnover in their store managers since using The McQuaig System.
A major US Wireless retailer reports those that meet their McQuaig "Top Performer Bench Mark" sell 250% more than low performers.
Fully equipped with the tools that McQuaig offers, TPD maximizes the potential of candidates by placing them in roles that are well-suited to their skill set and personality. TPD leverages these assessment tools for our recruiting clients to provide top caliber, viable candidates that have not only the necessary requirements for the role, but also the personality dynamic to fit within our client's organization.

The cost of hiring the "wrong" person can have long-term financial, as well as cultural impacts on an organization, especially when that hire is at the management or leadership level. TPD continues to increase the value of our services to clients by offering these assessments as part of our Contained Search and Recruiting on Demand service offerings. Your organization's next game changer is out there - But are you equipped with the process and tools to find, attract, and retain them?
Filed under Top Talent