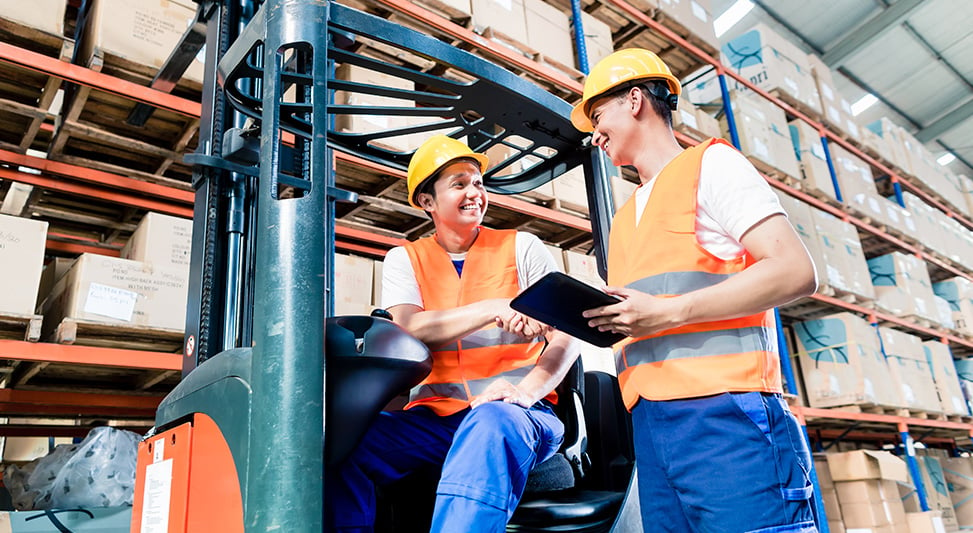 In a fitness-friendly area like Metro Vancouver, temporary warehouse employment is a popular choice for candidates who enjoy staying active on the job. It's also a fantastic way for newcomers to the workforce to gain valuable experience. From an organizational perspective, temporary employees can also be an integral part of a company's overall employment strategy.
Although temporary employees will likely only be with your organization for a relatively short period of time, it's still imperative to find the right fit, and to choose candidates that will contribute positively to your workplace culture and company goals. Let's take a look at some of the steps you can take to streamline the process of hiring and working with temporary warehouse employees.
Write the Right Job Description
Often, a job description is a candidate's first impression of your company. Since potential employees tend to choose a company that has values and a culture they feel aligned with, it's a good idea to include a short, 2-3 sentence description of your organization in the job posting. This gives candidates a clearer idea of what it will be like to work with your company, and can go a long way towards attracting temporary warehouse employees that will be a great fit.
Offer Flexibility and Specialized Training
One of the attributes of temporary employment that commonly draws candidates is flexibility. Offering flexible scheduling options will help attract a larger candidate pool, and allow temporary employees to more easily maintain an optimal work-life balance.
In addition, if your warehouse uses larger tools and systems that require specialized knowledge or training, it's a good idea to highlight this training during the hiring process. Often, temporary employees are looking for skills they can use in their future careers, so offering details on the abilities they will acquire during their time at your organization can help attract candidates that are interested in expanding their skill set.
Make Onboarding a Priority
Even though temporary warehouse employees may only be with you for a few weeks (or even days), onboarding is still a necessary step to ensure your employees feel comfortable in their role. Providing a breakdown of their day, details on who they should report to, and a brief overview of company structure can help improve the overall work experience.
Avoid Us vs. Them
To ensure a smooth integration of permanent and temporary staff, it's important to make sure that your permanent team members understand the role of temporary workers, and how they are integral to the success of the team. If possible, have a more senior team member mentor temporary staff to foster a cohesive workflow and encourage a welcoming environment.
Repeat and Referral
If you enjoyed working with a particular temporary warehouse employee, don't forget to stay in touch. Keeping the lines of communication open, and letting them know you appreciated their hard work can go a long way, especially if your organization tends to hire temporary staff in cycles.
In addition, great employees often know other great employees, so setting up a referral program can be a great method of building a temporary warehouse workforce. To encourage referrals, offer an incentive such as a gift card, and make sure all team members are aware of the program.
When it comes to effectively hiring and working with temporary warehouse employees, preparation and strategic planning are key to ensuring a positive and productive work experience. If you would like more information about temporary staffing solutions, the experts at TPD are happy to help. Feel free to get in touch with us here, or call us at 1-888-685-3530.