For new graduates seeking employment, the job hunting process is often discouraging and futile. Especially in the fall, when 70% of employers do their hiring, the competition is stiff.

Many college and university graduates make the grave mistake of assuming that their Arts degree alone will land them a job – Don't be one of these people!

Start building up your resume during your studies and stand out with your application when it comes time to land that first job!

Here are some tips to get you prepared:
Take electives that are actually useful
While it can be tempting to take that anthropology class you heard your friend got a 96 in, avoid taking courses to boost your GPA rather than actually learn a useful skill.
Instead, consider a writing or computer science course. Being able to write clearly and concisely is a basic yet often overlooked skill, and beginner Excel skills are relevant almost anywhere
Get a summer internship
While it can be overwhelming to work during school, the summer months are the perfect time to gain valuable experience and explore career options that interest you.
Lots of companies look to hire young and eager interns wanting to learn more about a certain industry.
Don't be afraid to reach out to connections and start applying early!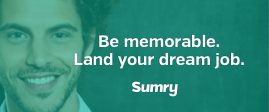 Join clubs
Just because you're in college, doesn't mean you can't network! Learning to do so is a valuable skill in the business world, especially when you're job hunting
You never know what connections you'll make that could be useful later down the line

Apply for awards, scholarships, and grants
Consider this: you're already slaving away, pulling all-nighters on research papers, why not kill two birds with one stone and submit your hard work to peer-reviewed journals, magazines, or even competitions?
If you were to submit one piece of work per week, the odds that you'll win or get published by the end of university are certainly in your favor.
Reach out to professors
From attending a career fair to connecting with that professor you love over coffee, building professional connections will benefit you long after you have your diploma in hand.
If you lack work experience, the people who taught you can vouch for how bright you are. Professors are great references, they can even be a resource for finding entry-level positions.
Start a blog
Come graduation, you'll most likely be applying to the majority of jobs online. That being said, a great way to make your application even more attractive is to already have an established online presence.
Regardless of what you write about, having a blog demonstrates passion and gives you a portfolio to show off!
Highlight your GPA (if it's good...)
If you haven't had any meaningful work experience, don't shy away from pumping your own tires and including your Dean's list status on your resume.
Focusing on your studies and receiving academic accolades is certainly something that employers will look upon highly, and if you're struggling with your GPA and it's not going to bolster your case for employment, there's always that anthropology class!
If you're a new graduate looking for work, get in touch with us! We have lots of permanent and flexible part-time positions we're looking to fill.
Filed under Expert Series