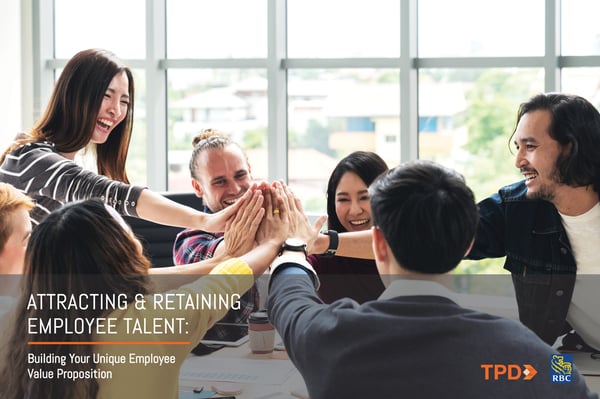 Attracting & Retaining Employee Talent:
Building Your Unique Employee Value Proposition
DATE
Wednesday, February 6, 2019
11:30am - Registration and lunch served
12:15pm: Presentation
PLACE
Primerose Mediterranean Restaurant
6165 BC-17A, Delta, BC
RSVP | raj.kumar@rbc.com
By Friday, February 1, 2019
Why present your Unique Employee Value Proposition (EVP)? Your EVP is vital in your company's reputation as a place to work. It not only benefits employers in attracting talent, it's also crucial for engaging and retaining your best talent in the organization.
With 90% of the current job market as candidate driven, candidates have more options and are becoming more selective. In order to make your yourself a compelling employer of choice, you have to be able to differentiate your company from your competitors in the market.
Come join us on February 6 at the Primerose Mediterranean Restaurant in Delta, BC to learn more from a panel of speakers from RBC.
GUEST SPEAKERS
Andrea Duke, HR Consultant
TPD Workplace & HR Solutions
Michael Buktaw, Financial Planner
RBC Financial Planning
William Mah, Relationship Manager
RBC Group Advantage
Inder Gandham, Financial Planner
RBC Financial Planning
Rajeshwari Kumar, Group Consultant
RBC Group Advantage
We look forward to seeing you there!
Filed under TPD PR/News