Did you know that employees who feel empowered to structure their work schedule according to their needs are more satisfied? In fact, the majority of employees today would choose a flexible work environment over a salary increase.

Even better, recent studies also indicate that employees who enjoy flex time also achieved more, were sick less often, and worked longer hours.

The reality is, if you're an employer who doesn't offer flexible working hours, you might lose employees who need more freedom with their schedule, and you'll likely miss out on great candidates who won't settle for an employer that's so rigid with its working hours.

Not sure where to start? Use these guidelines to adopt a flex time policy that is comprehensive and fair:

Do your research
It's important to include your employees in the planning stage of a flex policy - Seek their input! The best policy is one that will address the personal needs and wants of your team, and address the company's need to be productive and efficient.

It could be that your employees prefer the option of coming in earlier and leaving earlier, than the possibility of working from home. Conversely, maybe a compressed work week is more ideal - when your team works longer hours on certain days, and less hours on others.

Bottom line - you won't know unless you ask! Conduct an internal survey to determine what is important to your employees before making any significant decisions.
Determine the policy's scope
Flex time privileges will probably need to vary depending on an employee's position or department. Consider that a receptionist looking after the front desk may not be able to work from home given the nature of the role.

If certain people aren't eligible for flex time, consider offering them alternatives they might also enjoy - Ask them for ideas! If your receptionist can't work from home, consider letting them leave early on Fridays if it's a minimal business interruption.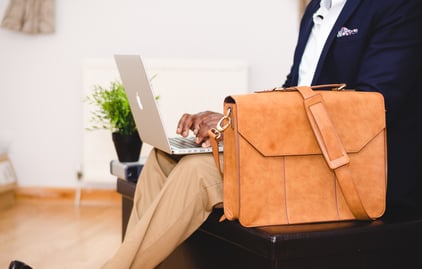 Don't be informal
If your flex time policy is not clearly documented or consistently applied, it can cause resentment, lose morale, and even result in legal action.

Most litigation from flex time issues has to do with the misclassification of workers as being exempt from overtime. As an employer, make sure you determine which of your employees are exempt and non-exempt from overtime, as this becomes trickier if you have employees working at home or on flex hours.
Have a communication plan
If you're letting employees work from home - be aware that out of sight can mean out of mind. Make sure that a high level of contact between managers and their teams is being maintained.

Some managers may require a short written summary of what their employee worked on that week, while others may prefer a phone call or a face to face meeting on a Friday.

Your management team may need additional training with best practices to manage the performance of their team who work remotely, or are in the office less frequently.
Monitor and amend (if necessary!)
Working remotely isn't for everybody, and your initial policy may need to be adjusted. It could be best to let your employees know that there will be a 3 month trial period before the flex policy becomes a permanent change. Before you've agreed to solidify your flex policy - Be sure it's actually had a positive impact on your team's producitvity or efficiency.

Implementing a flex policy will require higher level communication between managers are their teams - Check out one of our resources below to ensure that your organization's leaders are equipped with the most effective communication tools: