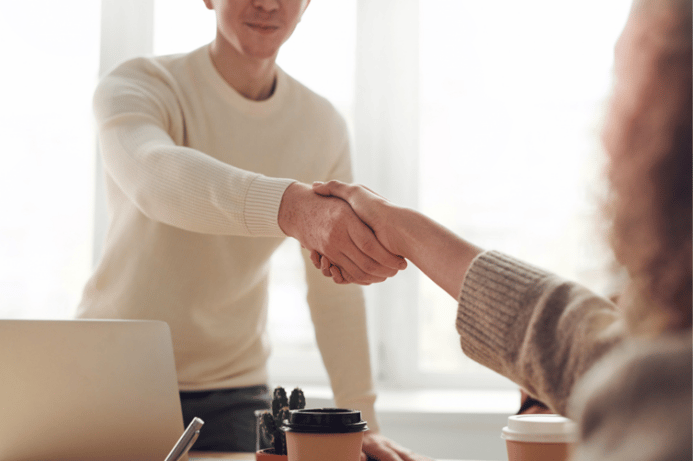 As students graduate or go on summer break, now is the perfect time to hire an intern for your organization. Hiring an intern can be a great benefit to both your company and the intern who will gain hands-on, real-world experience in their field of study. Not only are youth candidates tech-savvy and possess unique skills that can help your organization, but they also are eligible for many hiring grants and wage subsidies.
We have collected 3 programs that are accepting applications NOW:
The Get Youth Working! Program offers eligible employers in B.C. a negotiated Wage Subsidy as an incentive to hire eligible youth age 17 to 29.

Eligibility for Employers
In operation for at least one year
In good standing with WorkSafeBC
Must employ youth for a minimum of 3 months with preference given to long-term positions over 6 months
Employers will NOT qualify if the employee is hired prior to signing the Get Youth Working! Funding Agreement between Employer and Bowman Employment Services Inc.
Eligibility for Candidates
The candidate must be:
A new hire aged 17 to 29
Unemployed or precariously employed - working unstable or irregular hours (such as casual labor or on-call work), working for unreliable wages (such as piece-work or commission), and/or working for earnings that cannot support an individual or their family
Seeking full-time employment
Not a full-time student (i.e. enrolled in high school or post-secondary training)
A resident of BC (living in BC as a Canadian, a permanent resident, or a protected person) and legally entitled to work in Canada (not utilizing any type of Visa (i.e work or student)
Not actively participating in another provincially or federally funded labor market program (excluding WorkBC)
Accepted as an eligible participant into the program by Bowman Employment Services.
Application deadline:

First come, first serve
Career Ready Program is part of the Government of Canada's Student Work Placement Program (SWPP) and is currently accepting applications for Summer 2021.
Eligibility for Employers
Registered Canadian Business and non-profit who can provide a meaningful, tech-focused work placement opportunity to a student
Work terms typically last 12 - 16 weeks during one of three placement periods
You are not a federal or provincial government group or a large financial sector employer
You have the financial capacity to hire a student for part of a full-time work term, pay them consistently, and provide a meaningful work experience
Role Eligibility
Any tech-immersive roles across many different disciplines and functions, and you don't need to be a tech company to promote tech skills development. Some common examples include:
Marketing: market research, industry analysis, digital marketing, branding, design, communications
Strategy: consulting, analysts, business development
Data & tech: data analysis, AI/machine learning, software development, IT support
Eligibility for Candidates
The candidate must be:
Either a Canadian Citizen, permanent resident, or a protected person defined by the Immigration and Refugee Protection Act
Currently enrolled student in a post-secondary institution program
Candidate cannot be:
An international student with a work permit
An immediate family member of the employer
Application deadline:
Accepting applications from Feb 8, 2021, 05:00 AM (EST) to Aug 31, 2021, 11:59 PM (EDT) f

or work term placements taking place between May 1st and August 31st, 2021




Hire a digital tech intern and give an underemployed – yet highly skilled – new grad the experience they need to find career-oriented work. You can receive up to $28,000 towards their salary and training expenses.

Eligibility for Employers
Have an established payroll system
Be set up to receive payments by direct deposit
Have a process for supervising and mentoring interns
Be a Canadian for-profit or not-for-profit organization or subsidiary with 500 employees or less
Role Eligibility
Up to 6 months in duration
A minimum of 30 hrs per week
Within a digital field*
Promoting the digitization of the organization or operational processes
Publicly advertised (online, job fairs, employment centers, etc.) with a fair, open and transparent selection process
*Digital fields include coding and programming, artificial intelligence, automation, big data, cybersecurity, robotics, digital media and design, video game and production editing, digital marketing and information technology, etc.
Candidate Eligibility
The candidate must be:
A post-secondary graduate (Note: this is not a requirement for residents of the Yukon, Northwest Territories, and Nunavut applying for internships in those territories)
Underemployed (employed below their level of education, work part-time, or unemployed)
Between 15 and 30 years of age at the start of the internship
A Canadian citizen, permanent resident, or person granted refugee status in Canada*
Legally allowed to work according to the relevant provincial and Canadian legislation and regulations
Available to work up to six months
Candidate cannot be:
A previous participant of a

DS4Y internship

A university or college co-op or intern student
An employee of the hiring employer prior to the start of their internship (Note: this does not apply to previous coop students or student interns, although this must be clearly indicated by the employer)
Application deadline:

Applications accepted until May 21, 2021. Internships must start by June 30.
Employers whose applications will be pre-approved for funding will have three weeks to complete the remainder of the application process. If recruitment is required, employers will have until June 25 to find a candidate.

Need help finding qualified candidates that meet the eligibility requirements? TPD can help! With a large pool of pre-screened talent ready to work, we can help you get the talent your organization needs.

Contact Us!
Filed under Hiring