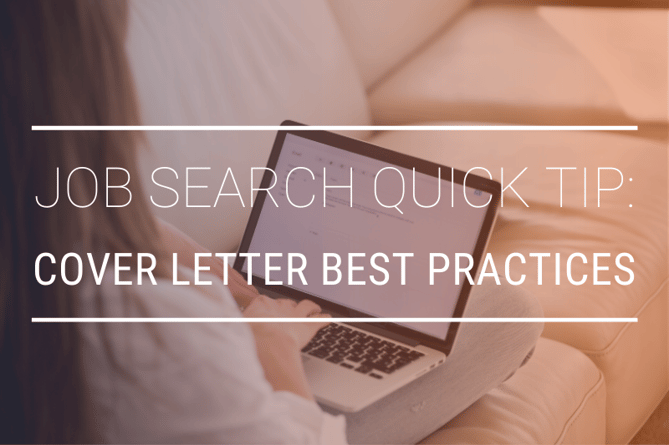 Cover letters have long been a staple of the job hunt. But in this day and age of digital job applications and applicant tracking systems, they have become less relevant. However, there are still times when you should draft and submit a cover letter – namely, when an employer requires one. Also, sometimes an employer will give you the option of submitting a cover letter with your application, rather than requiring it. You should consider writing one in such cases as well.
Keep reading for a brief discussion of what a cover letter is and what it is supposed to do, as well as some tips for how to write one.
What is a Cover Letter?
A cover letter acts as an introduction to a prospective employer. It briefly tells the story of your professional experience and accomplishments in a context that is relevant to the job you're pursuing. The goal is to draft a cover letter that piques a hiring manager's interest enough that they will take a look at your resume and consider you as a viable candidate for the position.
"It's a narrative – an opportunity for the candidate to tell their story, share their background and experience and let a bit of their personality shine through. It's a way to provide some depth and context that a resume can't convey," says Eliot McBride, Manager of TPD's Mining Division for North America. "This is also the time to share any lived experience that impacted their life that might have bearing on the work, such as travel experiences, volunteer work, or extracurriculars.
Tips for Writing a Cover Letter
When an employer requests a cover letter, you can assume that they plan to read it. But you can also assume that they don't have a ton of time to spend on each candidate they consider. So when it comes to cover letters, brevity is key. In most cases, cover letters should be limited to three to five paragraphs, about 300 to 500 words total.
Here's the format:
Salutation: It's always best to address your cover letter to an actual person. If a job ad includes the hiring manager's name, great. If not, you can poke around on LinkedIn or the company's website to track down a name. Even if you can't find a name, avoid using something like "To Whom It May Concern." Instead, consider using the company's name, such as "Hello Armstrong and Sons Lumber."
Introduction: This is the first paragraph of your cover letter. Here, state your purpose for writing the letter – mentioning the company's name and the title of the position – and quickly introduce yourself and why you think you're a fit for the role.
Body: The body of your cover letter consists of a paragraph (or a few) further describing why you should be considered as a candidate. You're looking to make a connection between your skills, experience and accomplishments and the competencies that the employer included in their job ad. It's a pitch – using specific examples – for why you're a fit for the job. Remember: You're not just simply repeating your resume here, you're providing context to it. Also, consider using a bulleted list in the body of your cover letter to make it easier for a hiring manager to scan.
"Most importantly, it's key to not talk about what you will do, but what you have done," McBride says. "The best indicator for future success is past performance."
Closing: Use your final paragraph to thank the employer for considering your application while briefly reiterating why you're a good fit for the job. End your cover letter with "Sincerely, [your full name]." Include your email address and phone number beneath your name.
(Check out more Job Search Quick Tips here.)
Looking for your next job opportunity? TPD is committed to helping people succeed. Join the

TPD Talent Community

,

find jobs

and check out our free

job seeker resources
.
Filed under Job Seeker, Job Search Quick Tips