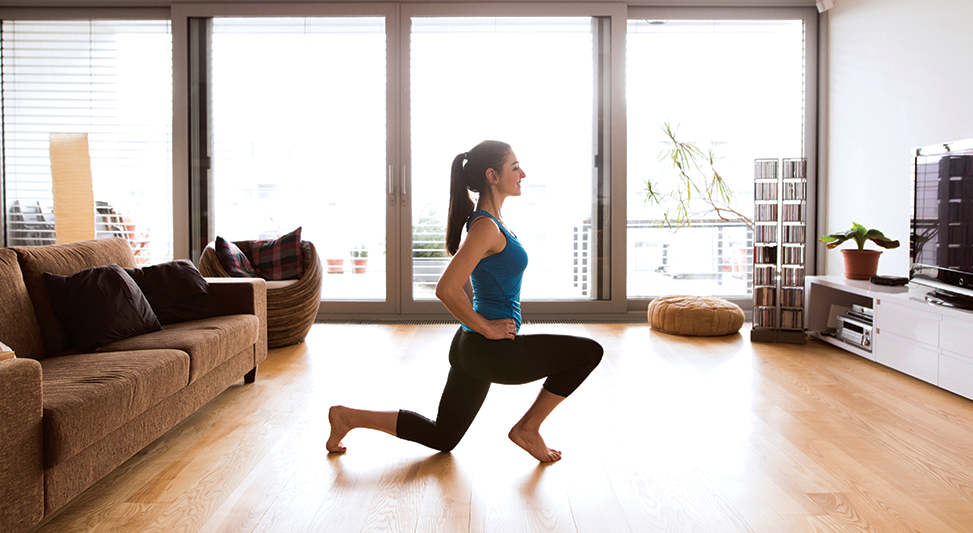 Amidst the constant changes surrounding COVID-19, or Coronavirus, uncertainty is at an all-time high. In the past few weeks, many individuals have lost their jobs and a record number of people have applied for Employment Insurance.

When coping with the tremendous changes, the human mind "makes up all sorts of untested stories hundreds of times a day because to the mind, uncertainty equals danger." This explains the anxiety we feel towards our current employment statuses and what the future may hold.

Although it may seem like certain factors are out of your control, there are various actions that you can take to make the best of every situation, including the one we currently face. Read on for some valuable tips on how to cope with employment uncertainty and gain a peace of mind.
Keep Routines As They Were
When keeping up with the news, it's easy to become overwhelmed with the overabundance of information. While the current situation may seem unsettling, we can tackle any subsequent challenges by learning to, first and foremost, accept our new circumstances.

One of the first courses of action that you can take is establish a set routine that is similar to your regular work day prior to these developments. Even in uncertain times, you can still manage your daily habits and routines. If you are working from home, you have complete control over how you structure your day. It is crucial to maintain habits that are as close to our normal routine as we possibly can.
Dress for (Remote) Work
Even if you are working from home, you can still dress the part. This can help put you in a 'work mode,' while also keeping your day as close to your normal work cycle as possible. Wake up for your regular scheduled hours to get ready and get dressed, and be prepared to give each and every work day one hundred percent of your efforts.
Regular Exercise
Not only will regular exercise keep you fit, it is a great way of reducing stress as well. There are many at-home exercises and virtual workouts available that you can do while your gym is closed in order to keep yourself fit, happy, and motivated. As you work remotely, it is also important to take frequent breaks to get up, walk around, and stretch your legs.
Mindfulness Practices
There is no better time than now to incorporate practices for mindfulness into your daily routine. Mindfulness practices, like meditation, can be a great way to start the day, to relax during the day, or to even wind down after a long day. Mindfulness helps to reduce anxiety and calms the mind -- something that's extremely crucial during these unprecedented circumstances. If you are unfamiliar with mindfulness practices, there are many meditation applications available for download on the market today.
Step Up to Challenges
Another effective method of coping during times of uncertainty includes contributing to your organization, or your community, as much as you can.

This time represents a great opportunity to show the true value you bring to your team and how integral you are to your organization's daily operations. Seek out opportunities to help and contribute, even if it is outside your comfort zone. You could work longer hours or offer your help to other colleagues.

As your work settings change, you may also need to quickly adapt to changing priorities within the organization. This can be intimidating, especially if you have minimal experience relating to the updated duties. However, adaptability is key to progress during challenging times. It is crucial for all members of the organization to step up and be a part of the solution.
Communicate Openly
It can be easy to feel down during tough times. If you are feeling overwhelmed or stressed, reach out to a colleague, family member or friend. A conversation about how you are feeling with someone else can help alleviate a lot of stress.

In the current situation, many are taking it one day at a time and no one knows for certain what the next day will look like. Therefore, it is very important for you to communicate regularly with your manager and your team to determine areas or projects you can assist with, and to see how you can discover new opportunities as a team. This may also be your chance to provide support to someone on your team who may be struggling.

As well, if you are concerned about the security of your job, you should not hesitate to speak openly with your manager. Open communication allows both parties to acknowledge current complexities so that an appropriate plan can be put in place to increase the certainty around your situation.
Let's Move Forward Together
During a time such as this one, it is imperative that we see the opportunities available to us. By incorporating these practices into your life, you will be able to overcome the worries associated with uncertainty and also provide yourself with the chance to prioritize self-care above all else.

Remember, we are in this together. Now is the time for us to collaborate and help one another through these unpredictable times, so that life may go back to normal as soon as possible.

If you require assistance finding new job opportunities or filling roles with temporary staffing, the experts at TPD are always ready to help. You can get in touch with us here, or by email at covid19support@tpd.com or phone at 1.844.873.4745. For additional HR resources, visit our COVID-19 HR Support Centre.