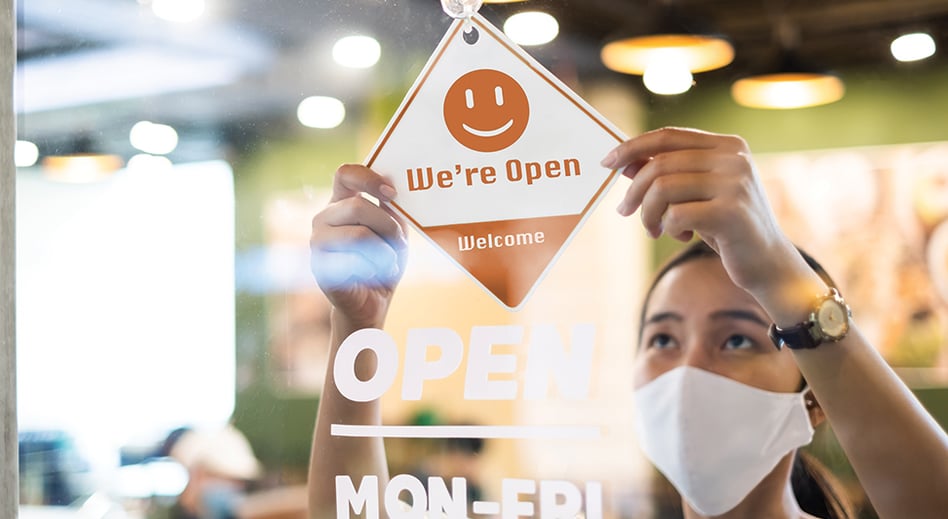 Weekly COVID-19 News Email
Join the mailing list to receive a weekly newsletter that will cover the latest developments within the world of work during the COVID-19 pandemic.


---
May 15, 2020 Updates
TPD is committed to keeping pace with the nonstop changes during the COVID-19 pandemic, and keeping you updated within the realms of Human Resources and work.

It is our hope that this reading material helps you find focus for co-existing with the outbreak. Scroll on to read about recent HR developments relating to COVID-19, as certain regions start to reopen the economy and businesses prepare for the return to work.
What You Need to Know This Week
The Latest News from Canada:
Return to work: employers' questions answered
Lockdown restrictions are slowly being lifted, but many concerns about the return to work still remain. Personnel Today provides answers to some of the most frequently asked questions from employers about getting staff back to work and the precautions that employers must take.


Sick leave, accommodation, mental-health considerations for a post-pandemic return to work
As businesses gradually reopen, appropriate sick leave and accommodation policies will be key pieces of the "new normal." Updated policies will help employers prepare for a possible second wave of the pandemic, while also keeping employees safe and healthy.

Do I have to return to the office? Employment lawyer answers common COVID-19 questions
There have been many questions surrounding the rights of employees and the responsibilities of employers in the aftermath of COVID-19. Two employment lawyers help answer these questions, discussing key return-to-work considerations for both employers and employees.


The Latest News from the US:
Working from home is here to stay, even when the economy reopens
While certain businesses are preparing for staggered returns to work, companies in technology, financial services, and insurance have invested in remote-work tools during the quarantine, and there is no indication they will be returning to the old way of doing business anytime soon.
Staying Connected
Thank you for choosing to stay (virtually) connected with TPD during this time. No matter your current HR needs, TPD will be with you every step of the way.

If you require assistance from our HR experts, you can reach us here, or by email at covid19support@tpd.com, or by phone at 1.844.873.4745. For additional HR resources surrounding COVID-19, visit TPD's frequently updated COVID-19 HR Support Centre.

If you'd prefer to receive these weekly updates straight to your inbox, feel free to subscribe to the Co-Existing with COVID-19 email newsletter above.