As legislation changes and workplaces evolve, employers must continually review their HR policies and practices to ensure that they are both legally compliant and support the needs of the business.
As of November 1, 2013, all organizations in British Columbia are required by new WorkSafeBC policies to have a written policy in place with respect to bullying and harassment (B&H) in the workplace. While this legislation is specific to BC, the benefits of having a B&H policy are not exclusive to organizations in BC, and support for these policies can enhance the well-being of all workplaces.
If your organization has not yet drafted a B&H Policy, here are some important points to consider:
Make it clear that bullying and harassment are unacceptable: It is important to take a firm stance against B&H and to embed that stance clearly in the B&H Policy. This statement is important to make known whether or not you feel that your organization has a problem with bullying or harassment.
Keep it simple:

The ideal B&H policy is clear and straightforward. In particular, the process for making complaints should be easy to follow. If your organization already has an Anti-Harassment or Respectful Workplace policy in place, consider combining the policies into one new document. This not only gives you an opportunity to review related policies to ensure they are up-to-date, but it also provides an opportunity to streamline processes that may otherwise be duplicated, contradictory, or confusing.
Plan ahead:

As you draft your policy, consider what and who you need in place to successfully implement the policy. Who is the most appropriate person for the complaints to be addressed to? What if that person is the alleged bully or harasser? Do you have someone within the organization who is capable of thoroughly investigating and reporting on allegations of B&H, or should you hire an external investigator? If an external investigator is necessary, do you know of any whom you could contact if needed?
Walk the talk:

This may seem to be the most obvious point, though obvious points are sometimes the easiest to overlook. A written policy is meaningless if management is not willing to lead the shift in organizational culture required to give the policy real legs. Employers, supervisors, and workers all share responsibility for the success of a B&H Policy and as such, mandatory training of all personnel, including members of senior management, is highly encouraged.
Take B&H seriously for serious benefits:

The recognition of bullying and harassment as an occupational health and safety issue imposes serious responsibilities on organizations, but simultaneously presents an opportunity to promote and increase the health of your organization's workforce. Increased awareness of factors contributing to worker dissatisfaction, absenteeism, and mental illness in the workplace can help drive changes which ultimately improve the organization's bottom line.
Are you building your B&H policy? Contact a TPD consultant today for help with your fine print!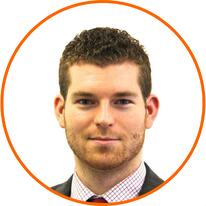 Preston Parsons is an associate lawyer at Overholt Law, practicing in the areas of employment and labour relations, human rights and privacy law. Overholt Law is a boutique employment and labour relations firm located in downtown Vancouver, British Columbia. For more information regarding Overholt Law, please visit www.overholtlawyers.com.
These tips are provided for general informational purposes only and do not constitute legal advice.
Filed under Expert Series, HR Trends