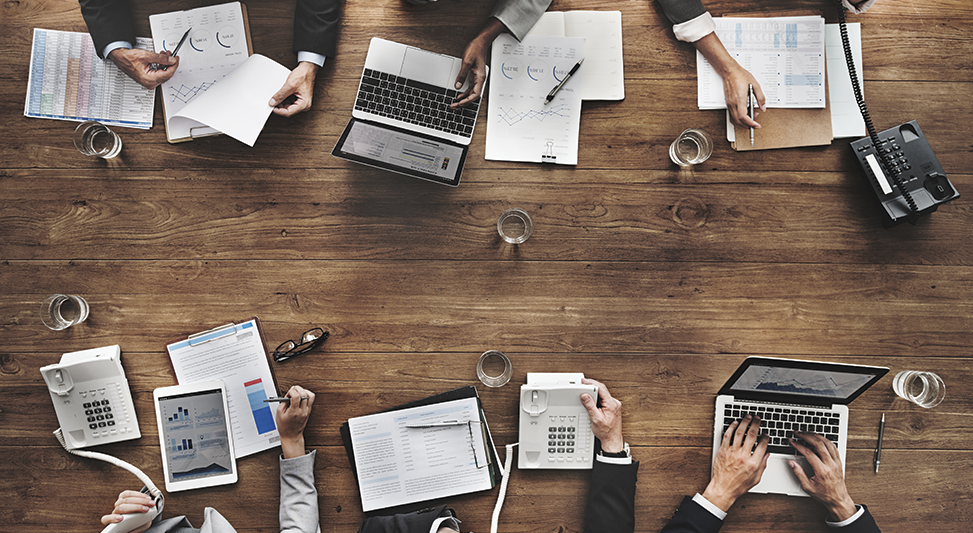 The sun may currently be shining, but when it comes to doing business, the shift towards cloud-based systems and databases continues. This shift not only creates opportunities for more flexible and agile processes, it also means that many organizations are able to offer employees a greater range of tools and resources for the performance of work duties, including the option to use their own personal devices.

In recent years, bring your own device (BYOD) policies have gained in popularity across the US. But even though this type of policy has made its way into mainstream business practices in a variety of industries, there are still a host of factors that should be carefully considered when introducing a BYOD policy into a finance and accounting work environment.
What is a BYOD Policy, and Why Have One?
Simply put, a BYOD policy allows employees to use their own personal devices, such as smartphones and laptops, to perform work-related tasks.

One of the most evident benefits of implementing a BYOD policy is cost savings, since hardware purchase and replacement can represent a significant portion of an organization's budget. In addition, employee ownership of work devices means that they're more likely to take better care of the equipment.

There are a number of benefits for employees, too. They can use a device they're familiar with on their preferred operating system, which helps lessen the learning curve for new employees. There's a convenience aspect as well, since employees don't need to carry multiple devices for work and personal use. In addition, employers with a BYOD policy will sometimes offer incentives to employees who use their own devices, such as covering a portion of the cost of a smartphone plan.
Factors to Consider when Implementing a BYOD Policy
The most important thing to know about a BYOD policy in finance and accounting is that it's essential to have a strong set of guidelines in place. Introducing a variety of different device types into an organization's network and systems carries the potential for risk, something that financial organizations typically work very hard to minimize. Clear, consistent, and enforceable rules will help mitigate any potential risk factors.
Security
The most significant concern when implementing a BYOD policy is the security and protection of data. Financial information is especially sensitive, so it's important to ensure that your organization's BYOD policy includes robust security guidelines. A good baseline is requiring that all devices be password protected using a company-specific strong password format. Some organizations might also require that all devices automatically lock with a password or PIN after remaining idle for a certain number of minutes.

Given the sensitive nature of financial data, some firms may choose to place restrictions on the type, brand, and age of devices used for work purposes, or disallow the installation of certain apps or software.

Other important requirements to consider include the use of antivirus and anti-spyware software, guidelines around keeping all apps and programs updated to ensure that any security patches or fixes are promptly installed, and rules concerning the access of company information via unsecured public networks. The FCC's article on guidelines for online security is a good starting resource.
Compliance
In finance and accounting, compliance is key, which means your organization's BYOD policy also needs to conform to the established rules, regulations, and laws. If your company has a dedicated legal or compliance resource, you'll want to have them check over the BYOD policy prior to implementation. It's also a good idea to familiarize (or re-familiarize) yourself with the regulatory and compliance laws in your state when creating a BYOD policy.
As more flexible working arrangements become increasingly common in highly-regulated industries such as finance, BYOD policies will likely need to evolve along with the changing workplace landscape. If you need assistance with creating a BYOD policy for your finance and accounting firm, or revising an existing policy, the experts at TPD are happy to help. Feel free to get in touch here, or give us a call at 1.888.685.3530.