Working in a kitchen can be stressful at even the best of times, especially if you're new to the role.

Like any well oiled machine, kitchens must be organized and run efficiently - But what about the staff? When it comes to working in a kitchen, what can you do to ensure things run as smoothly as possible?

We spoke to TPD Staffing Coordinator Nicole Matson who works with several Hospitality clients, and has some helpful tips to make sure you are successful in your job: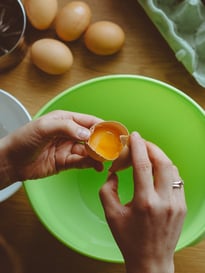 TPD: What experience is needed for TPD's kitchen roles?

Nicole: Some of our best hires for back of the house work started out as dishwashers, and then moved up to highly skilled positions. In some ways, they are most likely to get hired because they've shown they can adapt and be molded and trained by supervisors.

I'm always looking for reliable, cook and utility staff because we work with to 26 different catering companies in the Portland, Oregon area. Our clients are willing to provide training on-site. We have a stellar reputation in the industry, so we attract a lot of top talent.

TPD: How important is work ethic? What's the best attitude to have?

Nicole: This is probably the most important piece. When hiring, I'm trying to figure out two things. First, are they willing to put in the time? Second, are they willing to do the work?

The best attitude that someone can have is the ability to be flexibile and have an intellectual curiousity for what is going around them. For example, do they see a future doing this? That is the most valuable. Employers appreciate longevity, so a lot of the roles we place candidates in are long-term and ongoing.

TPD: What are the most important items needed?

Nicole: Your black non-skids - This is an element of safety. A nice utlity knife (French chef Knife) - Once you make the investment in this one, the employer knows you are in it for the long haul.

TPD: Are there safety precautions workers should be aware of?

Nicole: Communication is extremely important in a kitchen environment. If you have one person who isn't communicating, it can throw everything off. Proper communication is the backbone of having a well-functioning kitchen.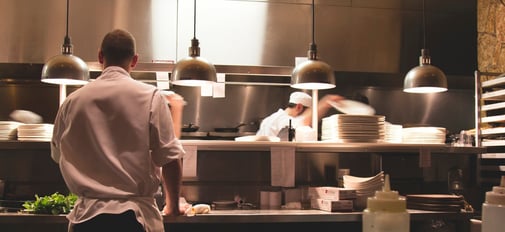 TPD: Can entry-level kitchen roles with TPD be a stepping stone for other roles?

Nicole: Definitely! Some of our top staff started out as utility help (bussing, dishwashing) and again – Everything that those people have in common is a bit of intellectual curiousity. Specifically, they wanted to get better and eventually take on bigger roles with more responsibility.

TPD: Any particular success stories in the industry that you're proud of?

Nicole: One of our staff that was hired on by a client started out with TPD on a part-time basis and worked as a banquet server. They became highly trusted, and worked at several sites for a long time.

Through his hard work (a lot of it self-taught), he became a highly skilled pastry chef. We gave him a platform to learn, and now he's actually going to culinary school to get a pastry management degree. He came out with a career, not just a job.


---

Want to learn more about available Hospitality jobs? Get your career started. Check out our Job Board below and apply!

Filed under Career Chat