Ever heard the expression 'if you build it, they will come'. The phrase can be applied to employer branding as it pertains to attracting candidates. Today, forward thinking companies recognize that positioning themselves as a 'top employer' is a crucial factor in finding new talent.
Something that's already been noted as a departure from past tendencies is the number of times a person will change jobs over the course of their lives. It's been estimated that the average person will now have more than ten different jobs in their career lifetime, which is an indicator of increasing turnover in the workforce.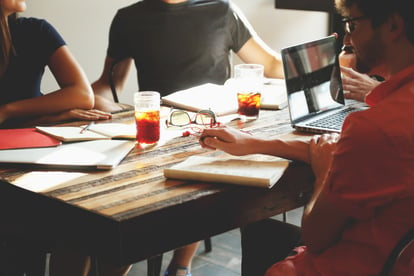 Combine this with the influence of social media and brand exposure, and you have an environment of companies actively positioning themselves as desirable employers in the marketplace, in addition to product or service providers.

Given the competitiveness of employer brands, it's imperative that companies position themselves positively to attract top talent in the marketplace.
Develop a Powerful 'Employer Brand'
While a strong brand reputation used to attract employee to apply for job vacancies, a company's brand as a product or service provider alone is no longer enough. In the age of social sharing, job seekers want to know what it's really like to work for your company, not just what you sell. What are your company values, attitudes, and strengths? Why do your employees enjoy being a part of your company's team? What makes your company unique? Prior to getting hired, candidates want to know that they'll be valued as an employee and gain an understanding of their fit with corporate culture.
Firms with strong employer brands attract at least 3.5 times more applicants per job post than other firms in the same industry. - CareerBuilder Survey
Brands like Nike, Google, and Lululemon have very clearly distinguished through their marketing a very strong employer brand that communicates very specifically who they are, what their culture is, and incidentally, the kind of person who would thrive at their company.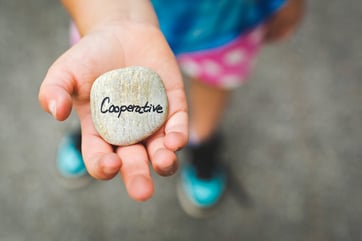 The appeal of their corporate culture is well known, and as such, they've attracted top-tier talent. According to Harvard Business School professors Jim Heskett, W. Earl Sasser, and Joe Wheeler, organizations with clearly codified cultures are usually better places to work. Similarly, an Aon Hewitt survey of the Best Employers in Canada for 2013 identified 83% of the best employers on the list as having an explicit employer brand. Evidently, employer brand makes a difference.
What Makes You Different, Really?
Much like selling to your customers, you have to understand what your value proposition is as an employer. What keeps your employees loyal? Why do they like working for you? If your company has an intensive training and development program, then promote it. Do you reward employee innovation? Show it in a case study. Do you encourage health and wellness in your employees? Identify what makes your culture unique, and share it with the world.

For a more comprehensive guide to developing your employer brand and leveraging it to attract the top talent, download our FREE guide: Employer Branding 101

Filed under Creating Your Dream Team 101, HR Trends