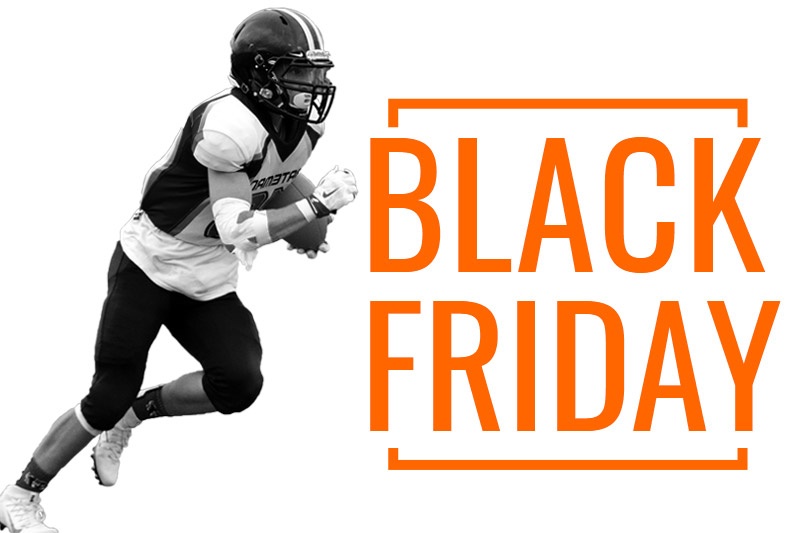 Black Friday is traditionally when most businesses cater to consumers shopping for a great deal. This year, however, TPD is offering businesses the chance to also score a great deal of up to 87% off a selection of our most popular HR policy templates.
Check out our selection of specials on key policy documents that can help your organization bring its HR policies in order heading into the new year.
Don't wait too long though, these deals are in effect starting November 22nd through to November 29th.
Simply enter the code TPD_BFD2018 at checkout to unlock the savings!
Here's a quick summary of the deals on our HR policy templates:
Cannabis in the Workplace Policy Template - $99 (Save $650)
Drugs and Alcohol Policy Template - $99 (Save $650)
Job Protected Leaves Template – British Columbia - $74 (Save $486)
Remote Work Policy - $99 (Save $650)
Respectful Workplace Policy - $99 (Save $650)
Vacation & Personal Days Policy - $99 (Save $650)
Cannabis in the Workplace Policy Template - $99
2018 saw a major change for Canadian employers to consider: the legalization of recreational marijuana. For companies that haven't already done so, legalization of marijuana means that employers have to start thinking about updating their policies to map out new rules and procedures to ensure they and their workers have a clear set of guidelines in place.
TPD is offering a Cannabis in the Workplace Policy at an exclusive price of $99, a savings of over $650 from the regular price.
Included in this policy are useful definitions, as well as guidelines for employees working in safety sensitive positions, procedures as well as best practices for medical cannabis consumption templates and requesting of approval.
This policy template will prove an invaluable tool that will help your organization to quickly bring its workplace cannabis policy up to speed with new legislation.
---
Drug and Alcohol Policy Template - $99
Do you know what responsibilities you have as an employer to provide a safe and productive environment? What can you do to prevent accidents in the workplace?
Having specific policies and procedures in place so that all employees are aware of and have access to straightforward materials will benefit both the organization and employee.
TPD is offering an exclusive deal on our Drug and Alcohol Policy template for $99. This template offers a clear and easy-to-read document that communicates essential rules and regulations for your organization and employees.
Having specific documentation in place related to drugs and alcohol will ensure all employees are aware of what is expected of them and what and will not be tolerated.
---
Job-Protected Leave Template – British Columbia - $74
Having clear outlines on procedure on Job-protected leave is important to ensure employees are aware of the policies in place when certain situations for leave arise.
This template includes a convenient list of statutory holidays recognized in British Columbia.
Standard procedures such as maternity and parental leave are clearly outlined, as well as other types of leave such as jury duty and reservist leave.
Having an easy to understand and accessible company policy on Job-protected leave can relieve the strain of a stressful situation for an employee when difficult and distressing times occur, including bereavement and compassionate care. This important reference document helps ensure employers and employees have a plan in place for handling important and sensitive moments.
---
Remote Work Policy - $99
With the world becoming increasingly smaller and employees able to contribute from all corners of the globe, having a clear and specific policy in place will not only help supervisors understand how to support and manage remote team members but also provide guidance for an appropriate remote work environment.
The template includes a clearly outlined policy and associated procedures related to remote work, such as submitting requests, mandatory requirements for a functioning home office, proper protocol on communication and known availability as well as reimbursement entitlement for hired remote employees.
According to a recent report from Upwork, 63% of companies have at least some remote workers, yet the majority don't have any remote work policy in place.
Unspoken rules can create confusion, especially when there is no face-to-face communication. This is where having a clear policy mapped out sets employees up for success and ensures understanding of what is expected of them.
---
Respectful Workplace Policy - $99
You may already have a bullying and harassment policy in place, but have you got a respectful workplace policy?
Having an umbrella document that captures everything an employer and employee needs to know in one place will help all employees to be on the same page when it comes to cultivating a respectful working environment.
This template contains information on why this legislation is important, describing the negative impacts of discrimination, bullying and harassment in the workplace as substantial and a policy not to be left out in your employee manual.
The document also clearly identifies the responsibilities of employers and workers under the Canadian and US laws regarding an Employer's duty to prevent discrimination, bullying and harassment as well as procedures on reporting and investigation. For workers there are also clear examples to help them identify discrimination, bullying and harassment in the workplace.
---
Vacation & Personal Days Policy - $99
Top employers understand that focusing on retention not only saves their company money in the long term, but also leads to the development and engagement of employees. A structured and transparent vacations package will help keep your employees happy and motivated.
This template includes company's stance on vacation and work/life balance as well as a vacation accrual schedule for a clear and understandable visual for employees.
Also included are request guidelines for booking vacation as well as personal days. Clear guidelines are outlined as part of a health and wellness policy and a successful company recognizes the need for this in a worker's schedule to refuel and get back to work refreshed. Having a comprehensive and specific breakdown of the benefits and even tips for making the most of a personal day all help to cultivate a prosperous and healthy work place environment.