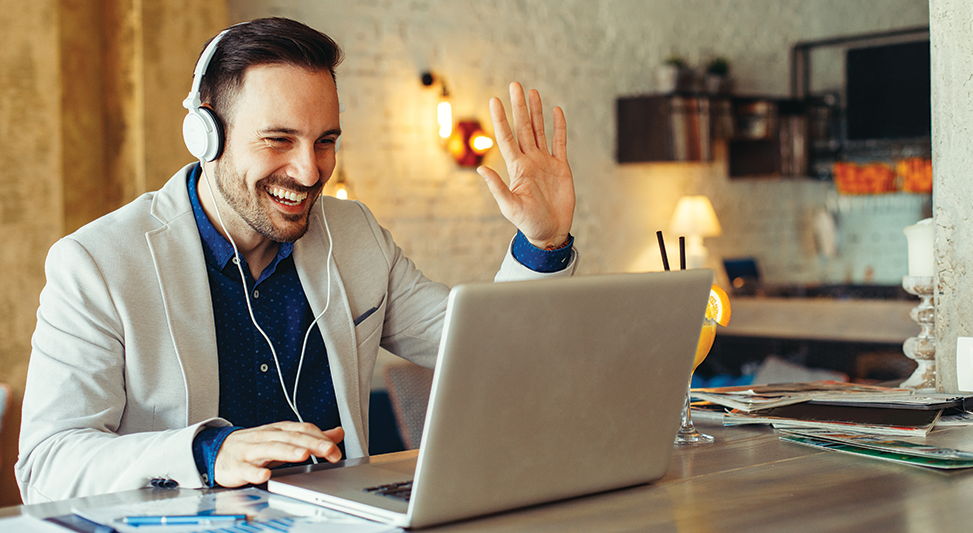 As businesses continue to adapt in response to COVID-19, also known as Coronavirus, HR events and seminars are increasingly transitioning to web-based platforms.
Getting the most out of online events, as you adjust to this new reality, can be uncomfortable for those who are new to the digital world of work. However, it can also provide unique opportunities to professionally grow and network. In addition, virtual events tend to be more engaging than in-person events, with 30 percent of attendees more likely to speak with someone on a virtual platform, making these sessions highly informative.
Here are some tips for HR professionals to maximize their online event potential.
Schedule Extra Time Before and After
Set aside a block of time before the event to get set up and explore the variety of content being offered. If there are multiple online video sessions, determine which ones you will attend. Check to see if there are downloadable slides for talks that you will be attending, or recorded sessions for talks which you may miss. Much like an in-person HR conference, you may need to prioritize relevant content. Plan to spend additional time after the event for networking and debriefing - think of it as the time you would normally spend in transit to and from an event.
Test Drive the Software
There's nothing worse than registering for an online event, saving it into your busy schedule, and encountering technical difficulties at the last minute. If the event or conference is using third-party tools, make sure you are familiar with their operation. Ensure the device you are using to attend the virtual event is set up with the necessary tools.
Silence Other Information Sources
With web events, it can be easy to get distracted by phones, emails, notifications, and the hundred other distractions that normally assail us. Take a moment to silence your other devices and information sources so that you can focus on the event. Nobody will know if you are reading articles or checking your email while the event is ongoing, but it will hamper your ability to benefit from the experience.
Take Notes
While presentation files for online events are often shared, this should not be a substitute for note-taking. We retain significantly more information when we are actively recording it. This will also help you to maintain focus on the event. If there is a Q&A session, you will be much more likely to have relevant questions if you've been engaging in note-taking.
Network with Attendees
While it can present some challenges, online events are still a great opportunity to network. Like an in-person HR event, you will have something in common with other attendees, so networking will likely be welcome. Private messages and breakout rooms can help you connect with other attendees. If your platform doesn't have these tools, though, make sure to take note of the names of the individuals you would like to connect with.
Let's Learn Together
Along with the challenges of adapting to online events, there are a host of benefits. Information sharing can be much more immediate with file transfer at your fingertips. Audience engagement can be integrated seamlessly with chat features. And networking with other HR professionals can be elevated with simultaneous private messages, breakout rooms, and the ability to connect on social channels immediately.
If you need assistance transitioning to online-based HR solutions – or, for businesses where remote work is not an option, if you need help with temporary staffing – the experts at TPD are always ready to help. You can get in touch with us here, or by email at covid19support@tpd.com or phone at 1.844.873.4745. For additional HR resources, visit our COVID-19 HR Support Centre.
Filed under COVID-19, Remote Work